Another encoder that is quite popular in the streaming community is Wirecast from Telestream. To connect your IBM Channel to Wirecast please follow these instructions below.
-You can download Wirecast here: https://www.telestream.net/wirecast/
(note: Wirecast is a product you must purchase a license from Telestream)
-Next you will need you IBM RTMP and Stream Key located in your channel's Broadcast settings.
-To get to Broadcast settings you select your Channel you want to stream to>Scroll down to Broadcast settings> Encoder settings>View. For more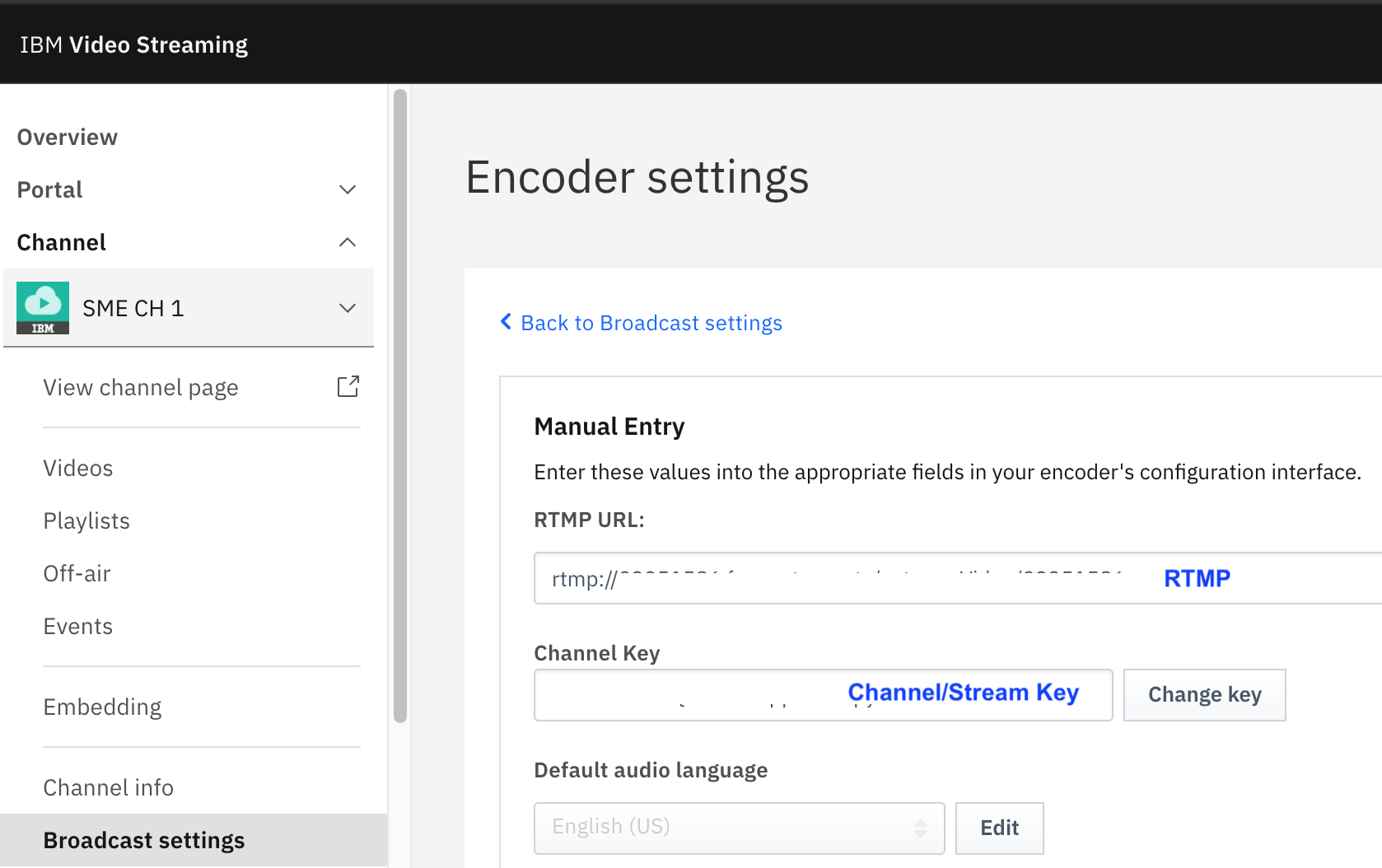 (For more detailed step by step instructions on RTMP and Stream Key please see here )
-In Wirecast go to Output>Click the Output Settings> Set stream type to "RTMP Server"> Copy/paste your IBM RTMP in the Address field> Copy/paste channel in Stream Key field. > Click OK.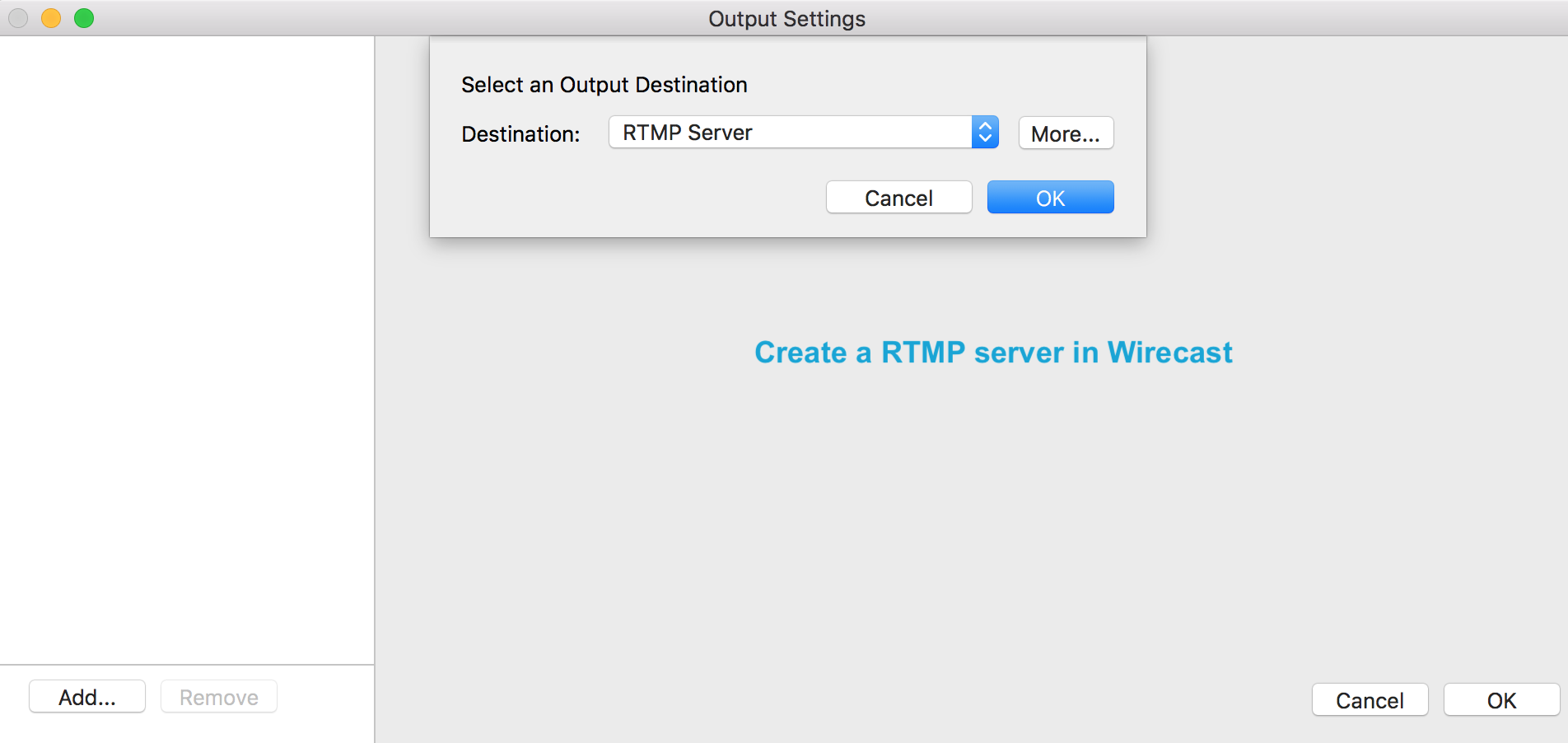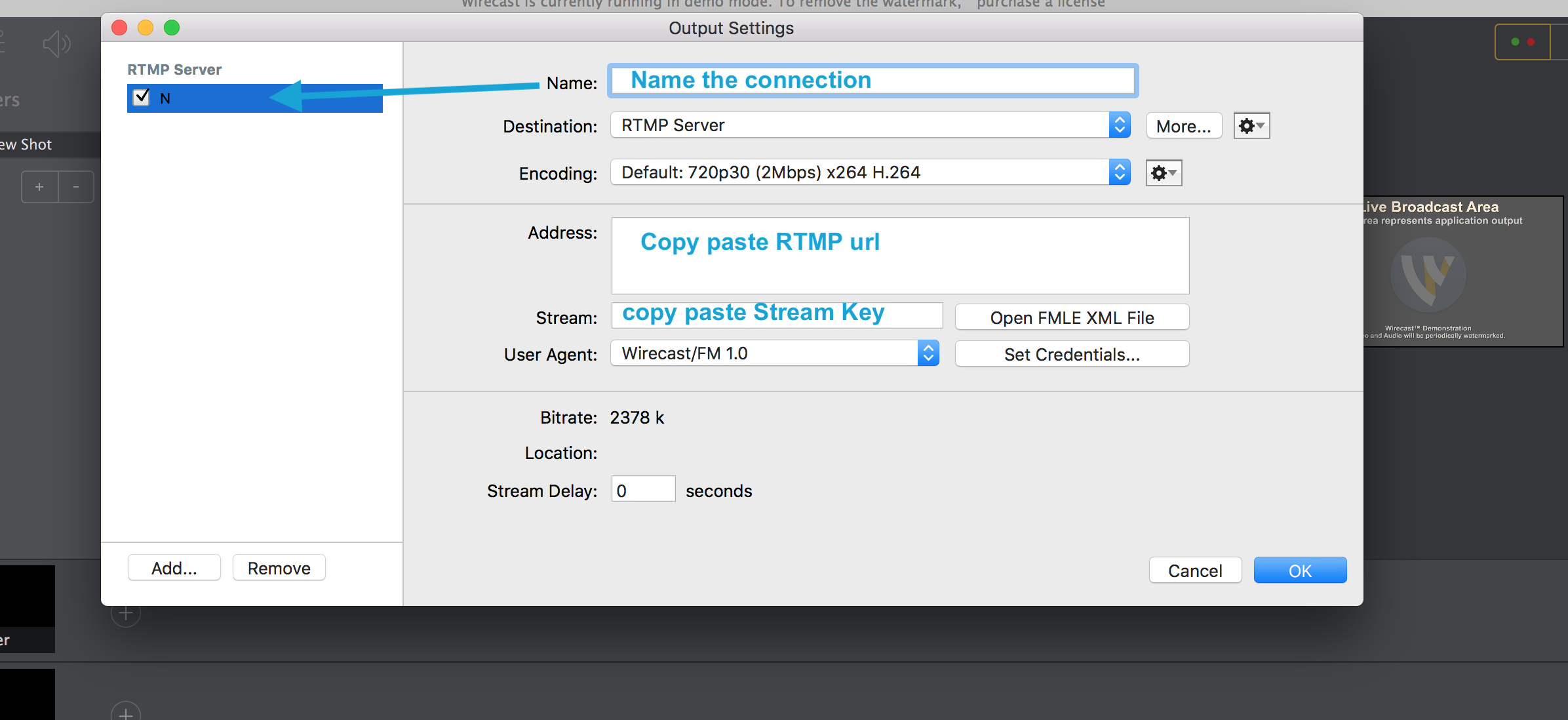 -Now your IBM Channel is connected to Wirecast.
For Production setups and interface questions on Wirecast please Visit Telestream support: http://www.telestream.net/telestream-support/wire-cast/support.htm