IBM Video Streaming subscription plans need to be migrated over to the IBM Marketplace Billing system. As part of this process, active plans are being cancelled automatically, and accounts are required to be migrated by the customer manually.
After your account has been cancelled, you will have access to IBM Video Streaming services until the end of your last billing period.
To keep using IBM Video Streaming with the content and settings of your legacy account, please follow these steps below to manually migrate your account to the IBM Marketplace.

1. Log in to the IBM Video Streaming Dashboard (https://video.ibm.com/dashboard)
You will have access to all settings and contents until the end of your last billing period after the cancellation. During this period, when you visit the Subscription page on your IBM Video Streaming dashboard, you will see when your cancelled subscription ends.

You will only need to migrate your account after the last billing period has ended.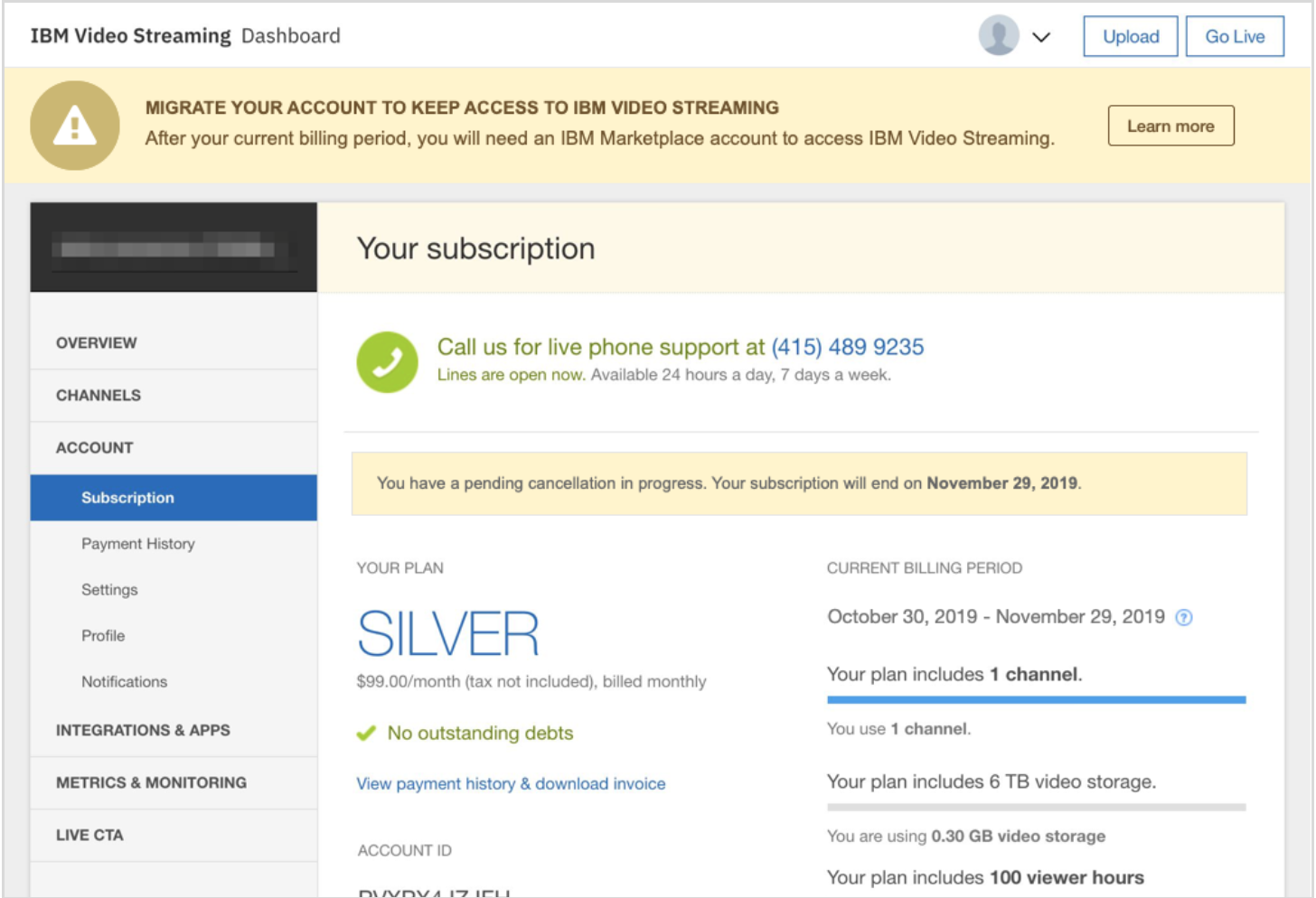 2. After the cancellation has been effective, (when the last billing period has ended), you can start migrating your account by logging in to the IBM Video Streaming Dashboard (https://video.ibm.com/dashboard) again.
When you log in, you will only have access to the page with a message about your cancelled account.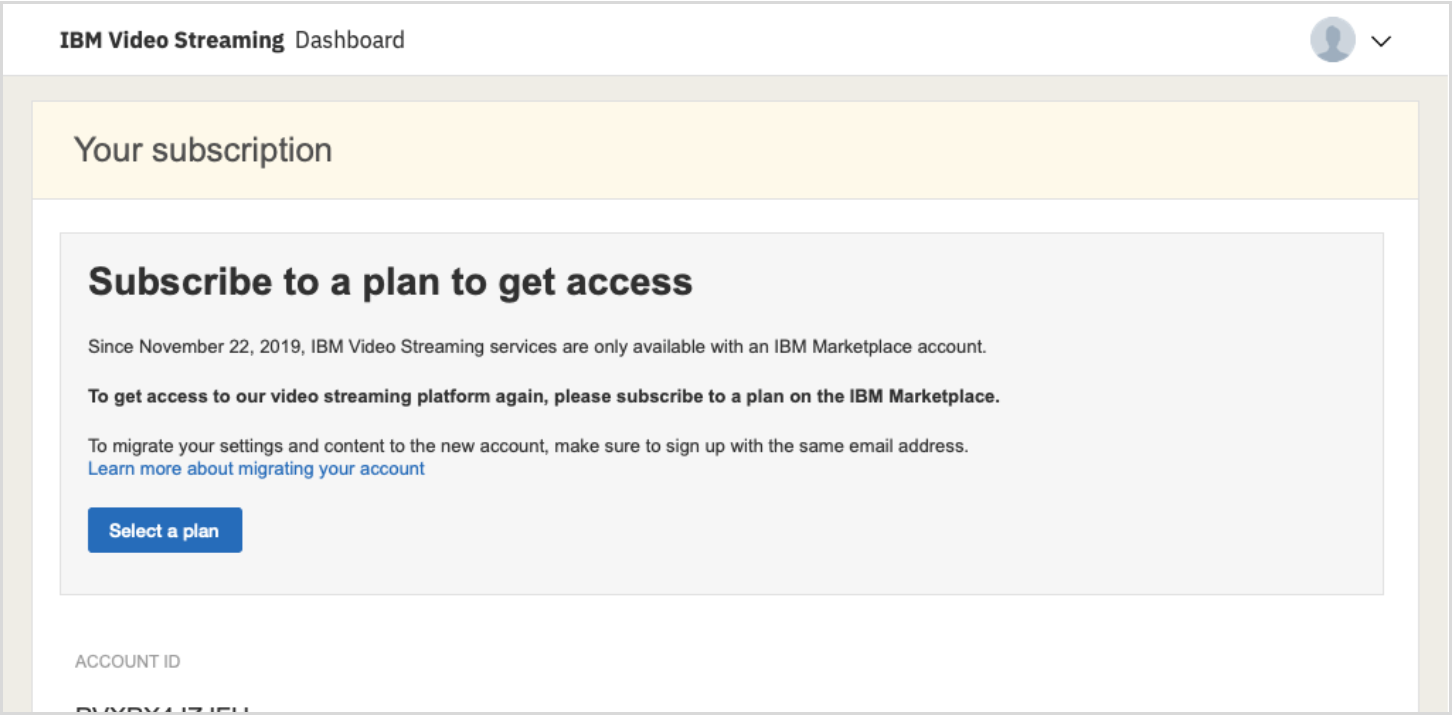 3. Check and note your email address for the migration of your account. (If you are having trouble or are unsure of your email to your account please submit a ticket to https://support.video.ibm.com/ with your account ID and we can provide the email that is on the account)  


4. To start signing up via the IBM Marketplace, click "Select Plan".

5. Now select the plan you desire from the Pricing page.

6. Select the billing term and click to 'Continue to checkout.' If you reside in a different country besides the United States such as Canada or Japan, please select your country in the bottom right corner to update the currency for your plan. (Please note that certain IBM Products may not offered in certain countries). 

7. In the following steps you need to use the same e-mail address which was used on video.ibm.com to login and create IBMid (See step 2.).
This is the key point to connect your existing account to the new one. So ensure you use the same email originally used for your IBM Video Streaming account and that you have access to it to verify.


-If you already have IBMid with this e-mail address you can login with it.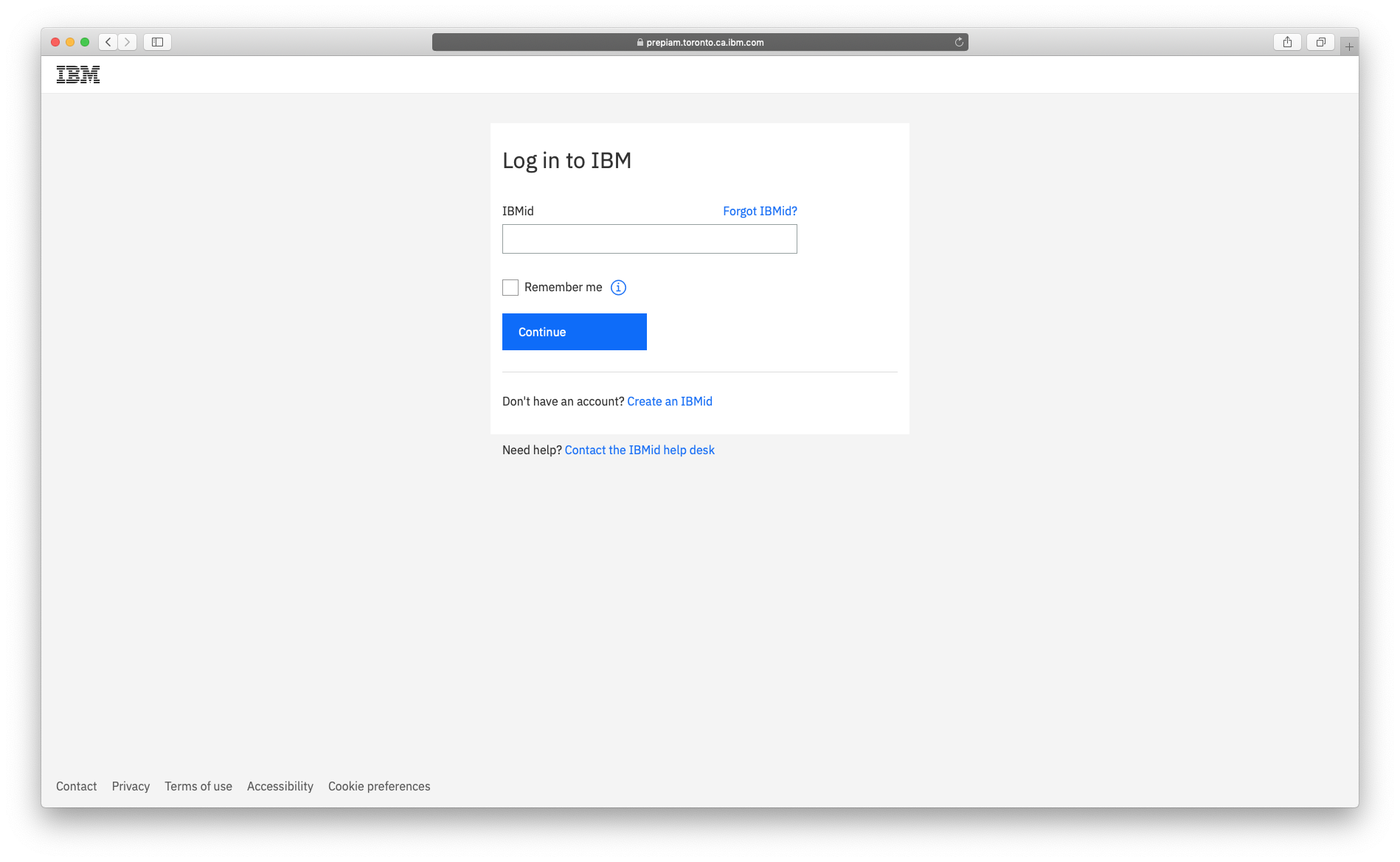 -Or you can create a new IBMid with this email address and simply fill the registration from.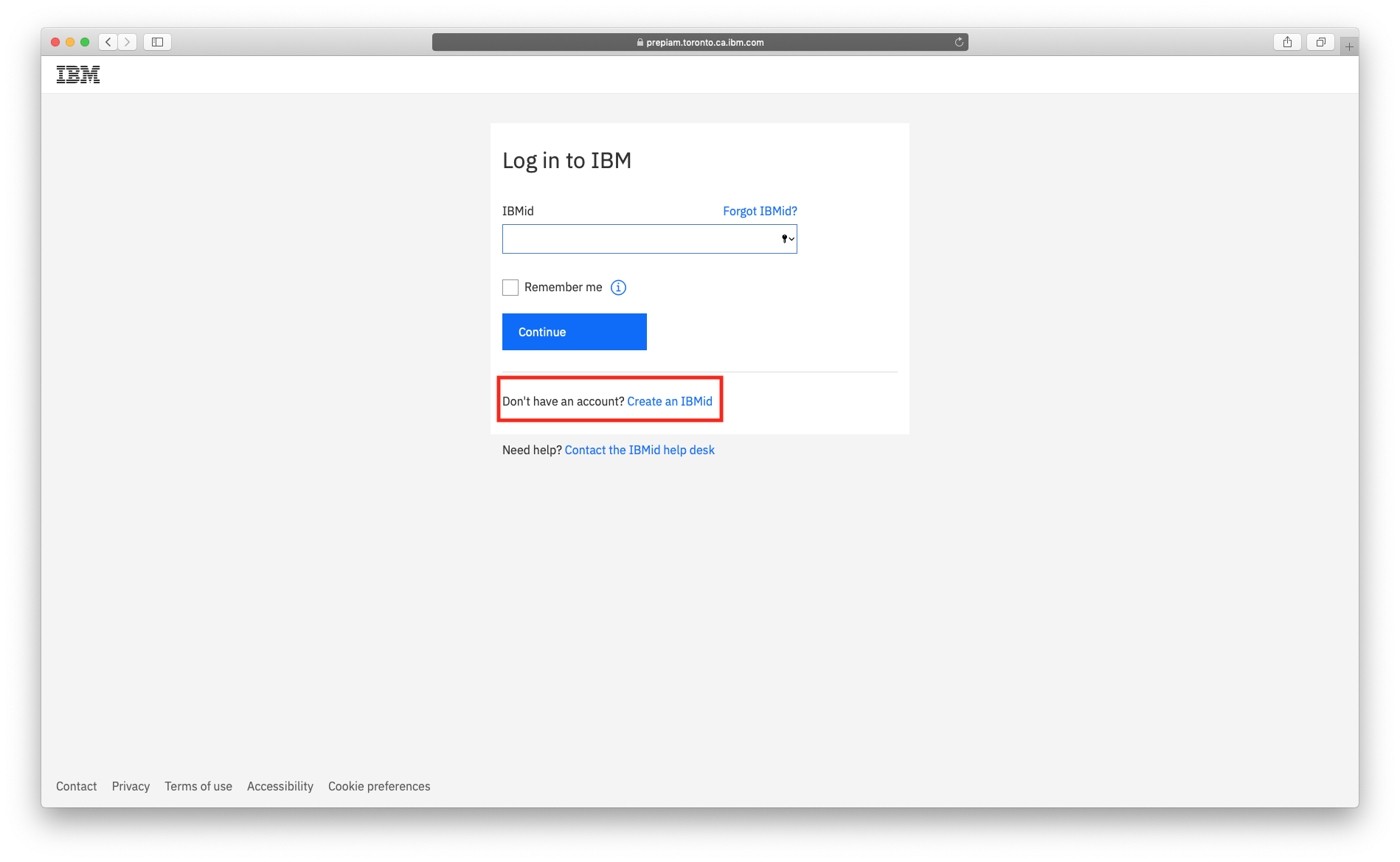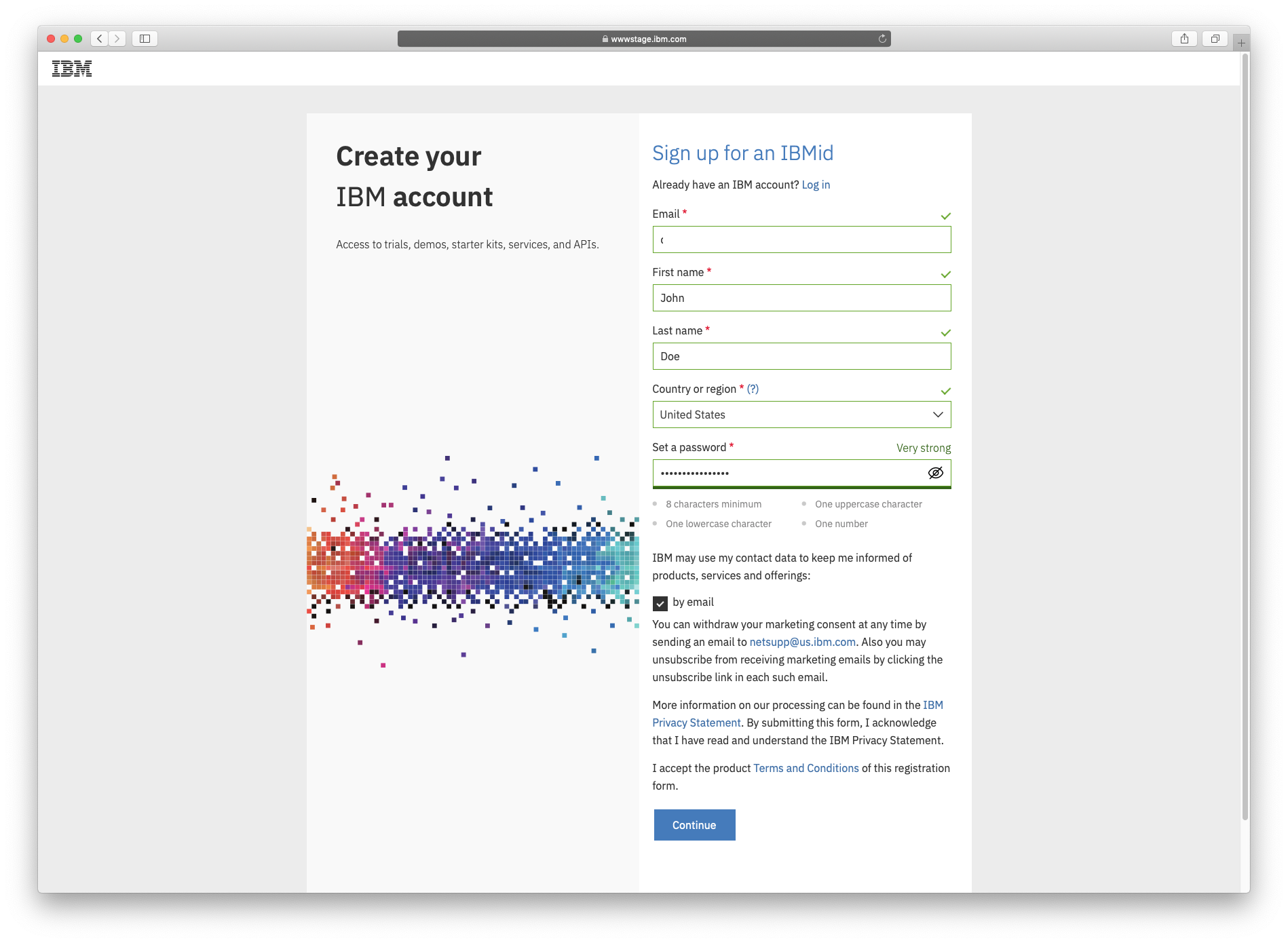 -Verify your e-mail address (You will receive an email with the verification code)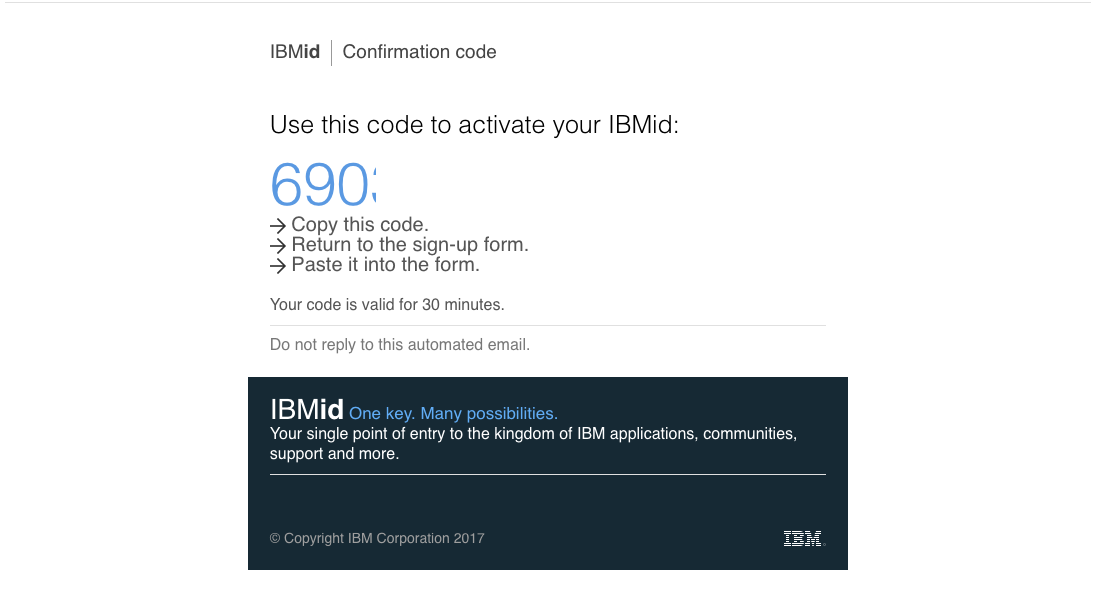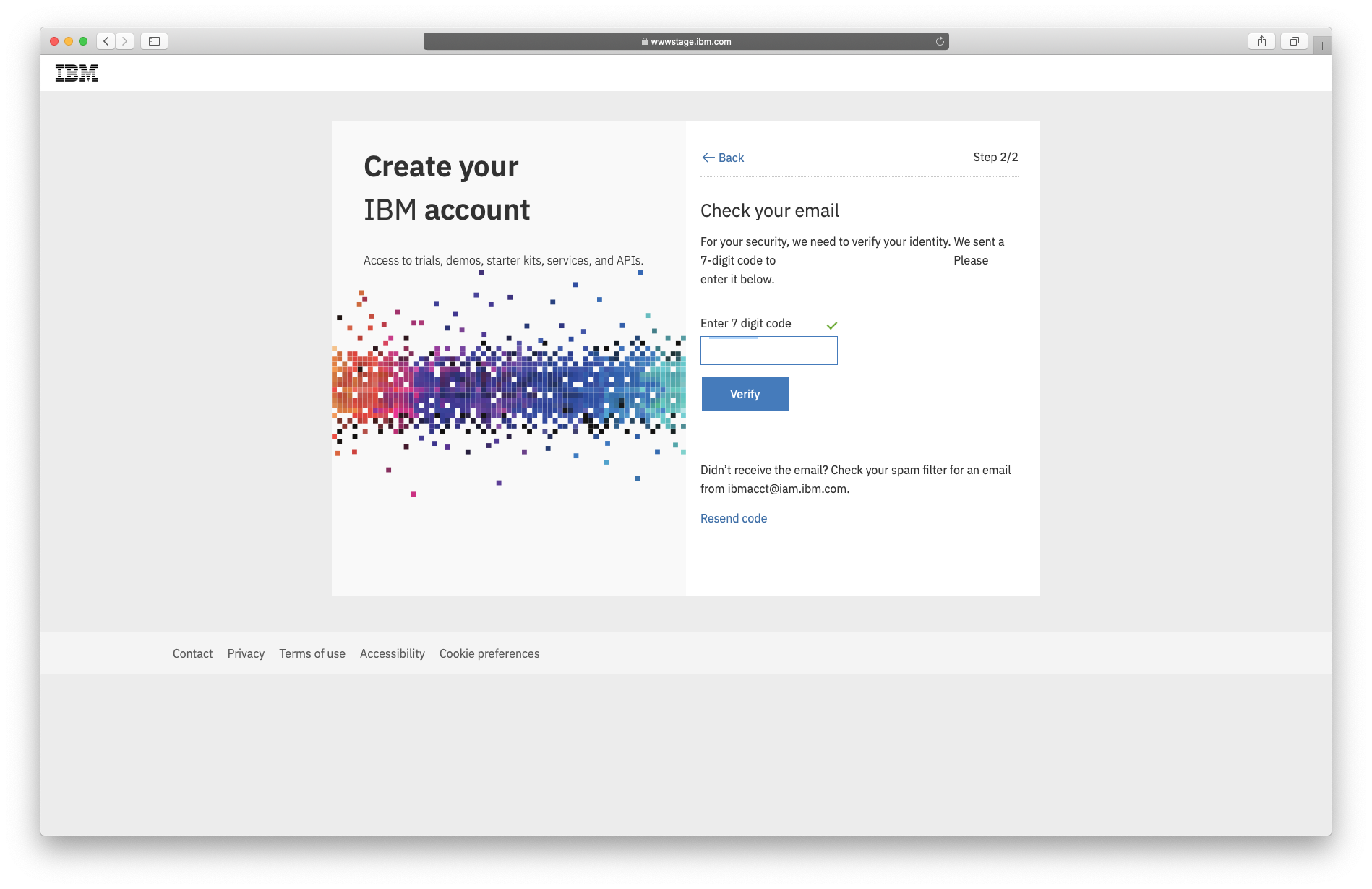 8. Provide your billing and payment data. Unfortunately the IBM Marketplace does not accept a P.O. Box address at this time.  (if you are from a different country other than the US and do not see your correct country listed please see step 5)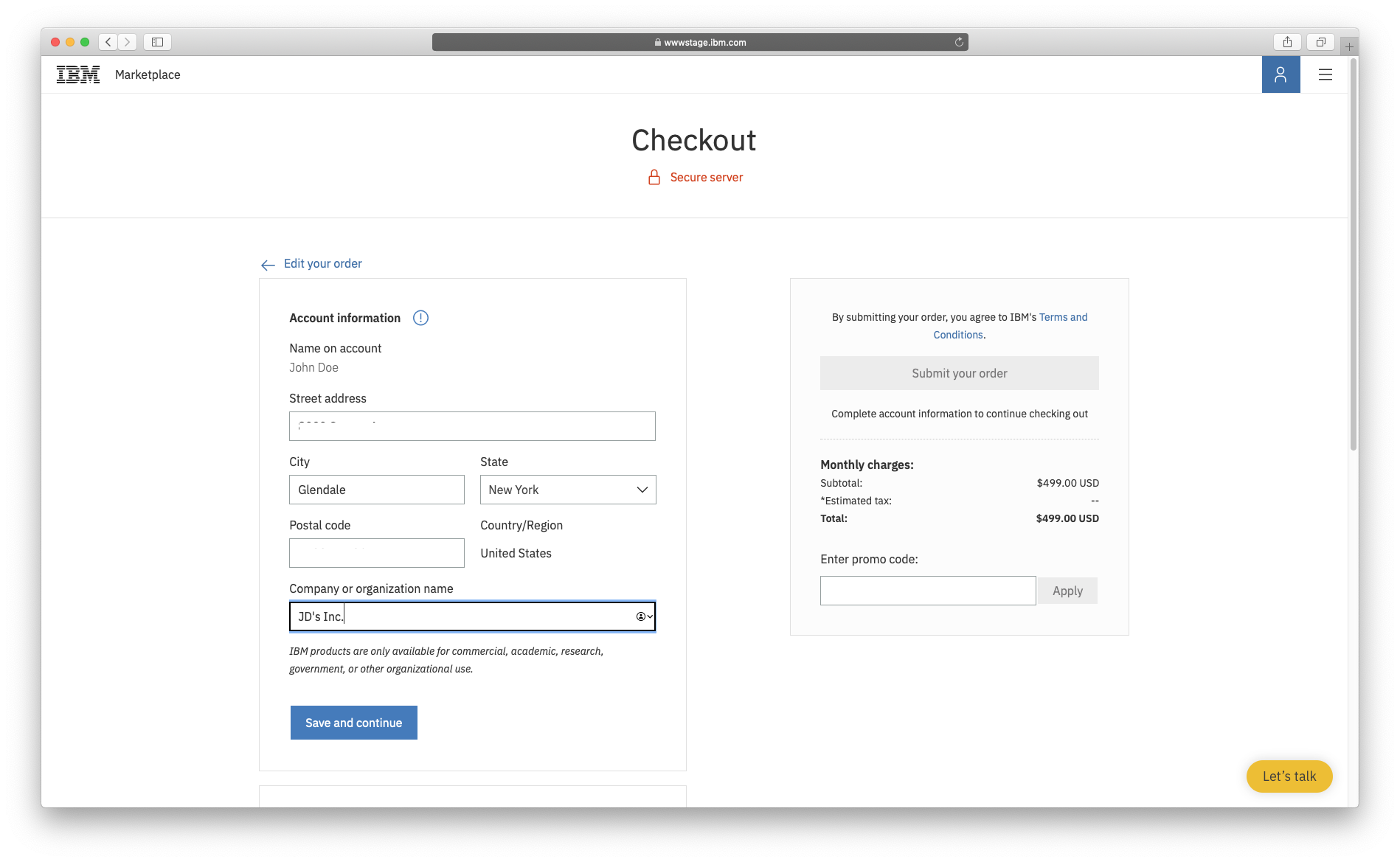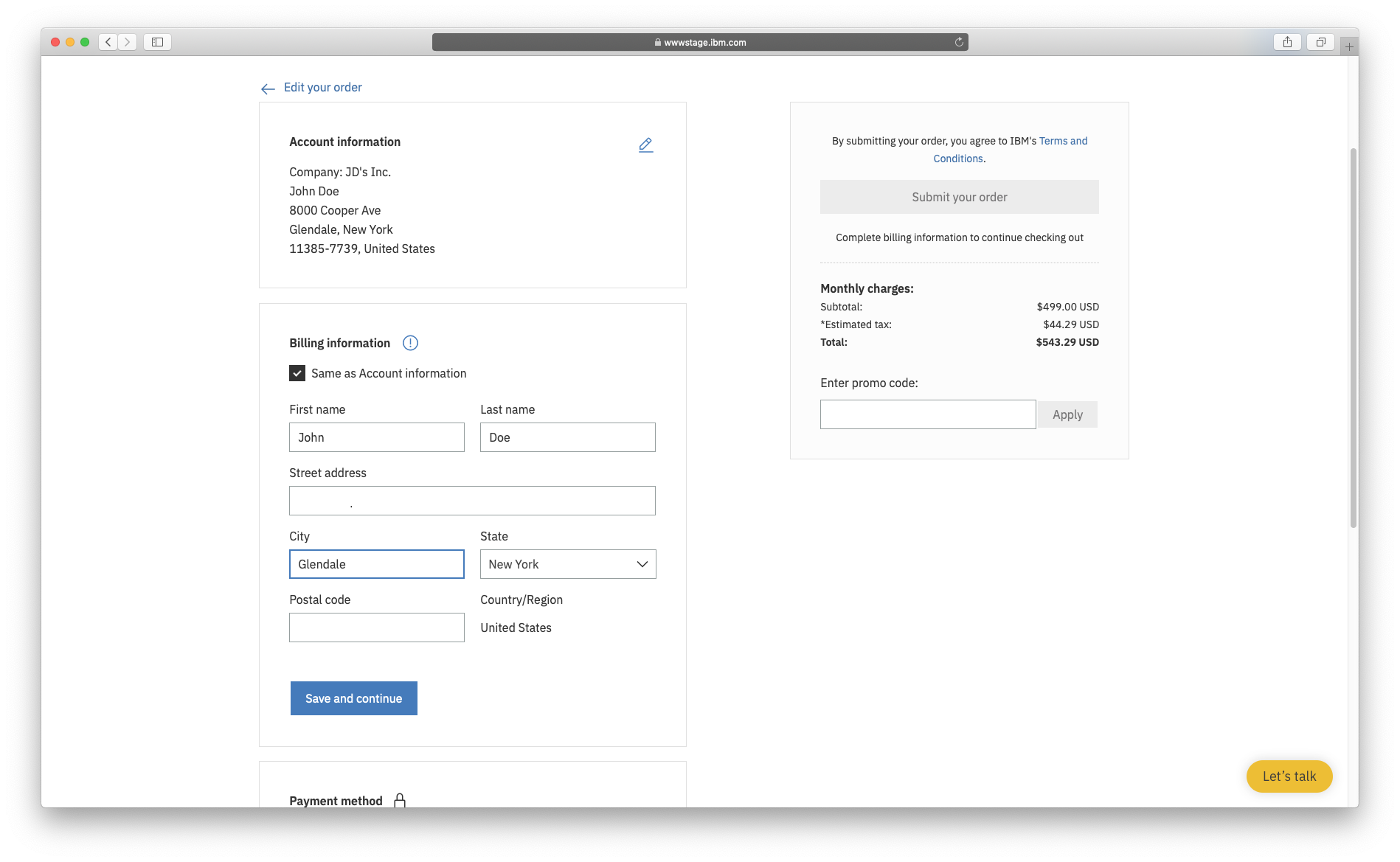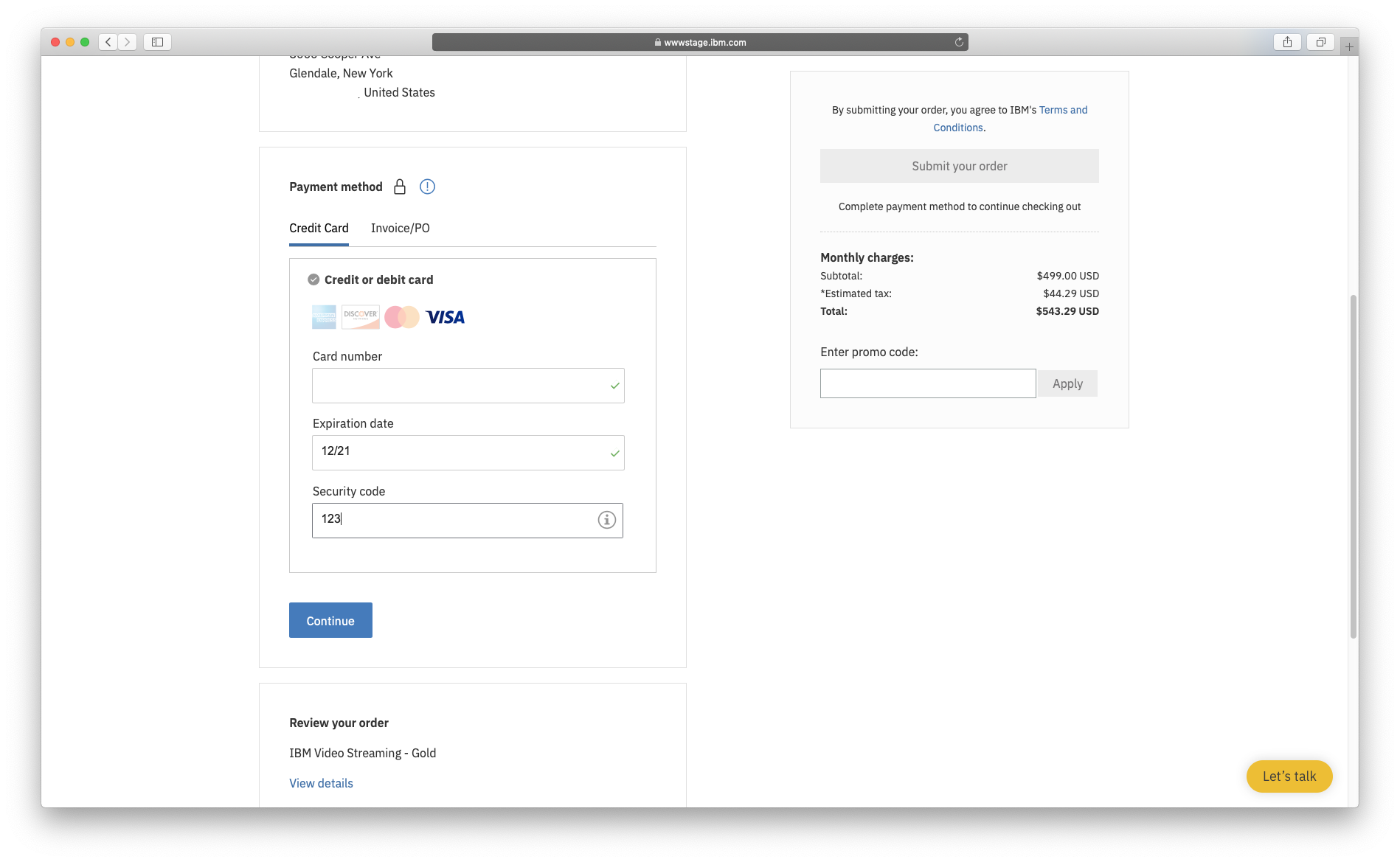 9. Make sure your order is correct ,then submit your order.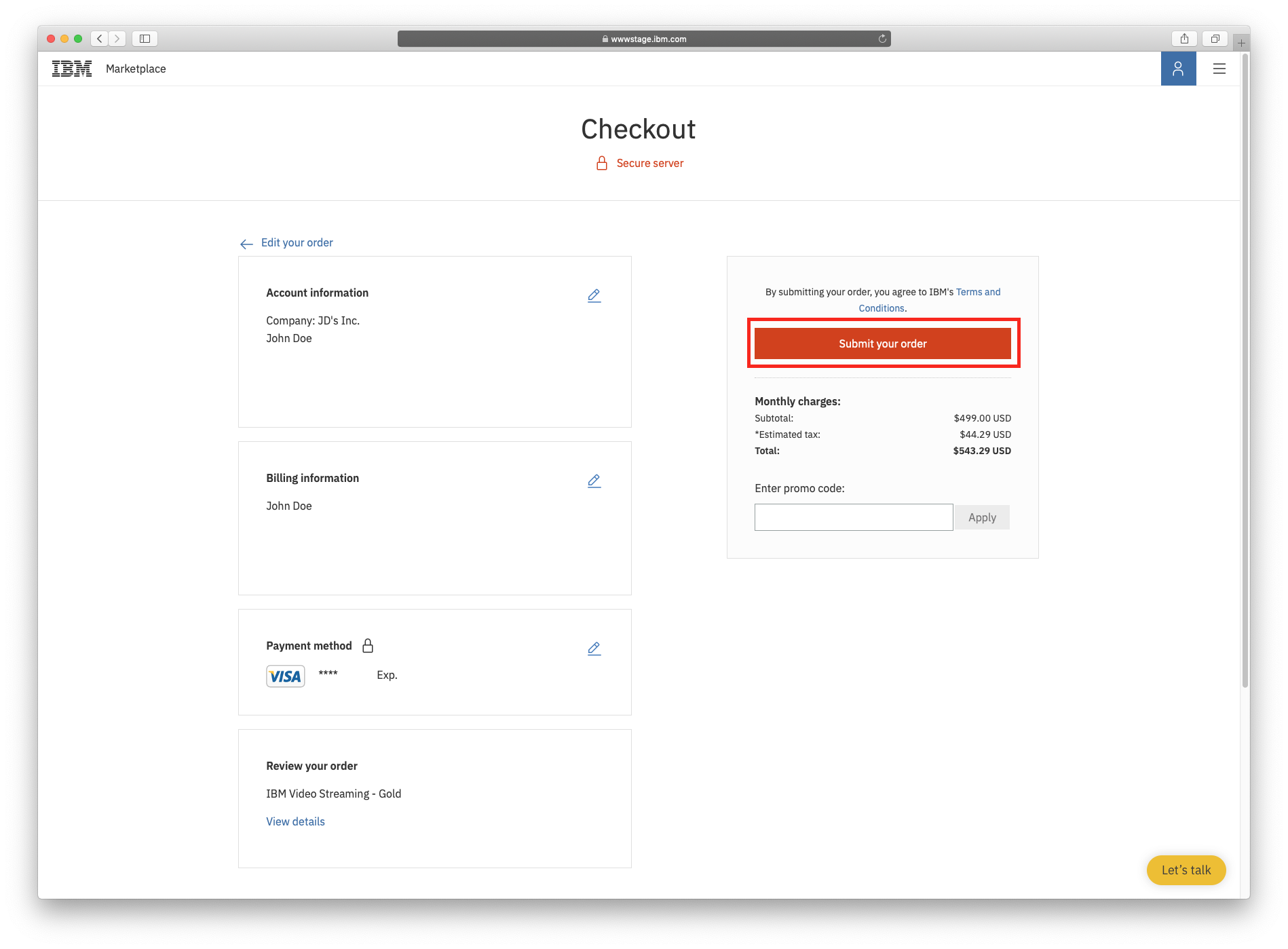 10. After successful transaction (payment) you can see the summary of you order and you can navigate to MyIBM dashboard to manage your subscription.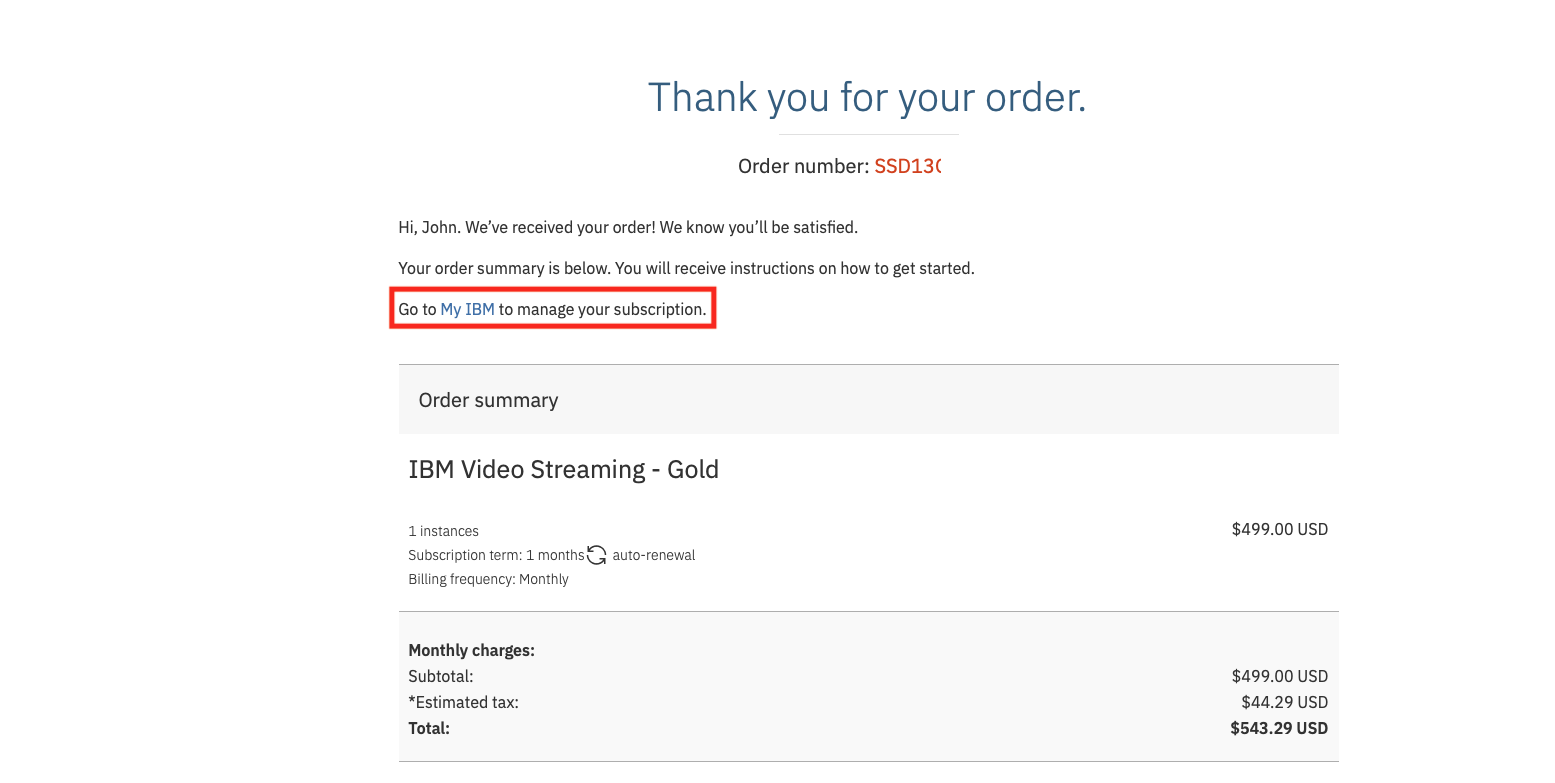 11. On MyIBM dashboard you can manage your subscription details.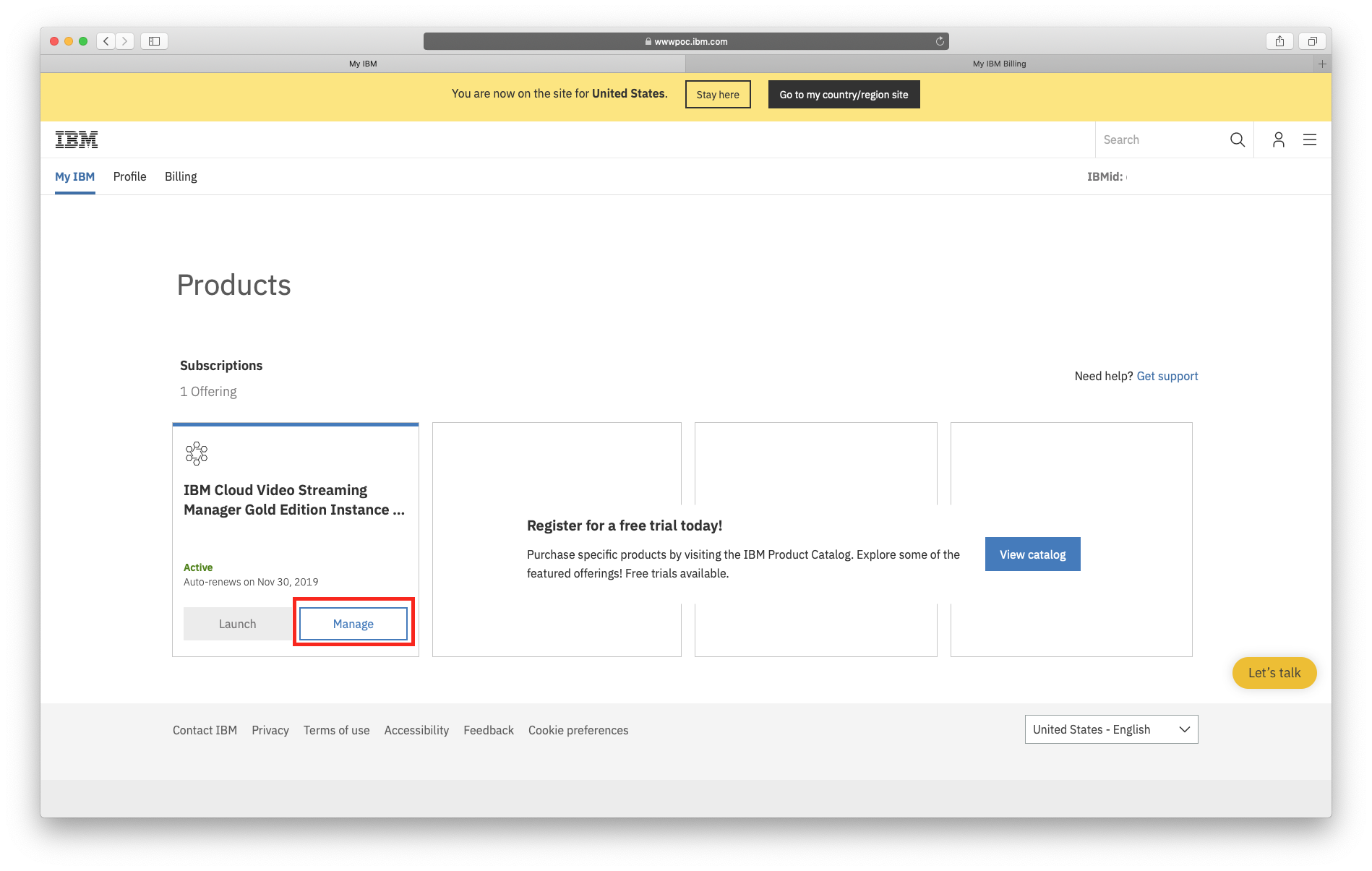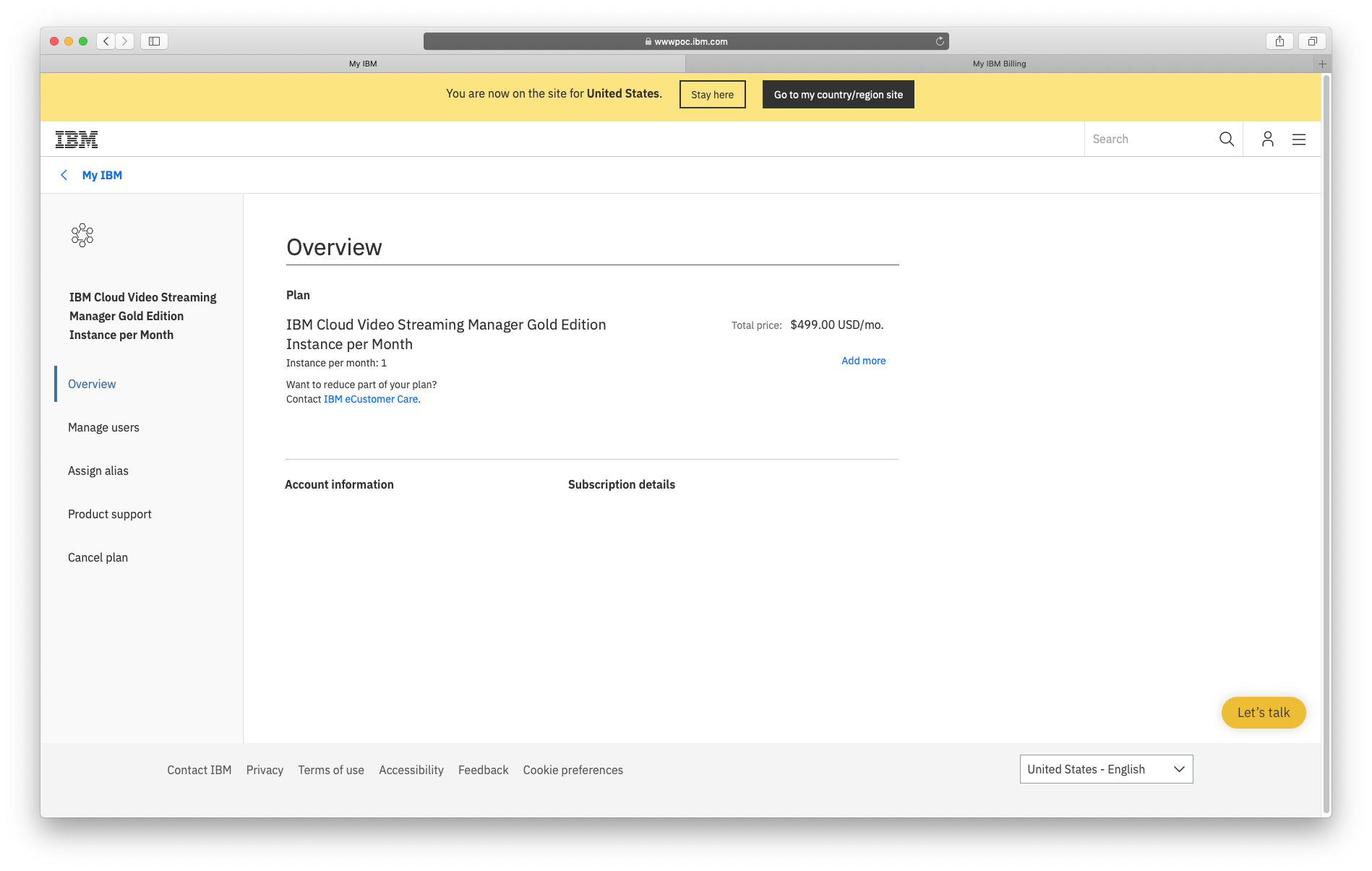 12. Or you can Launch (navigate to) video.ibm.com dashboard.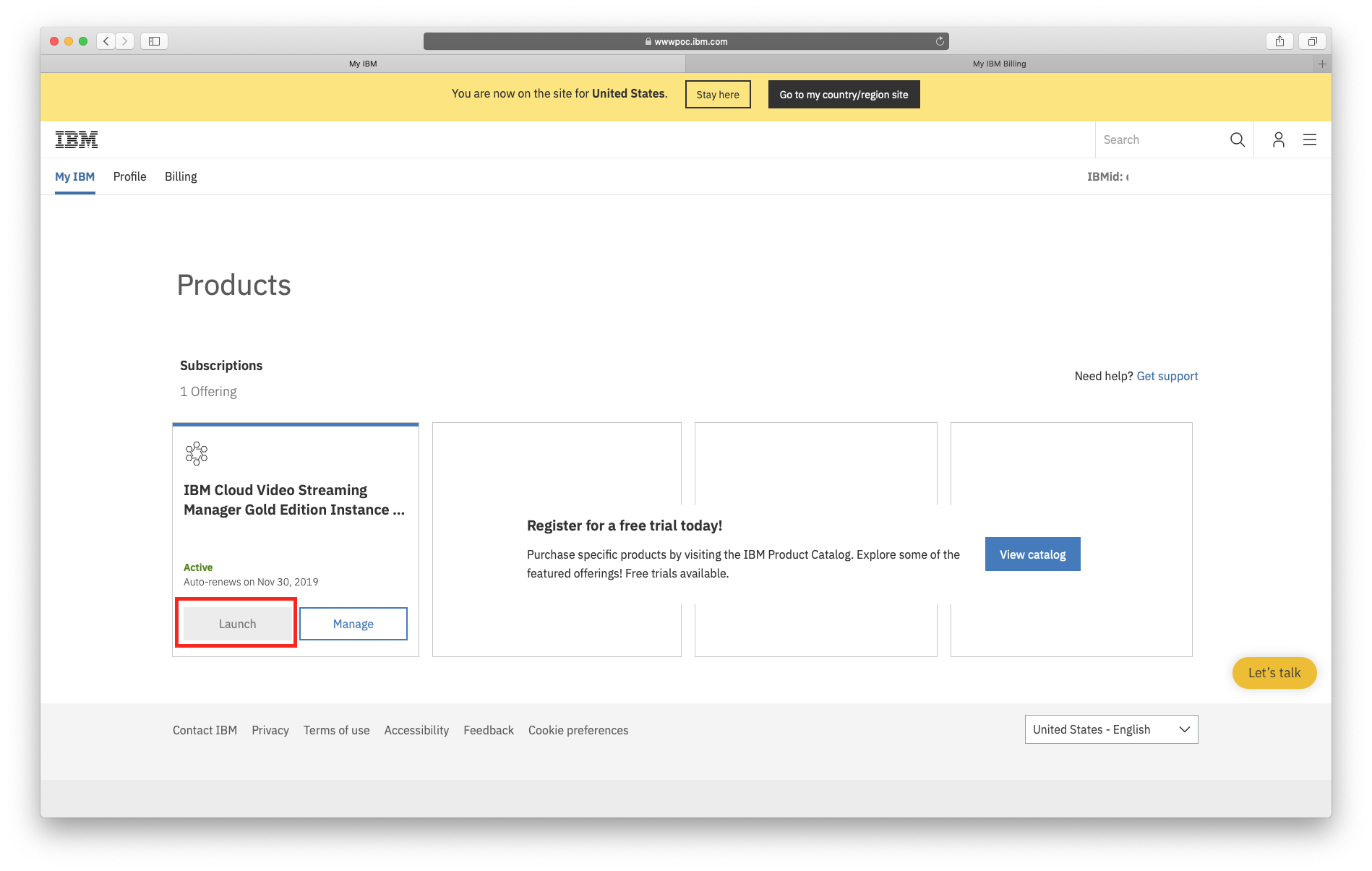 13. On video.ibm.com login page choose the Log in with your IBMid option and login with your IBMid
Note: because you are already logged into the IBMid after the click to Log in with your IBMid probably you will redirected to the dashboard automatically.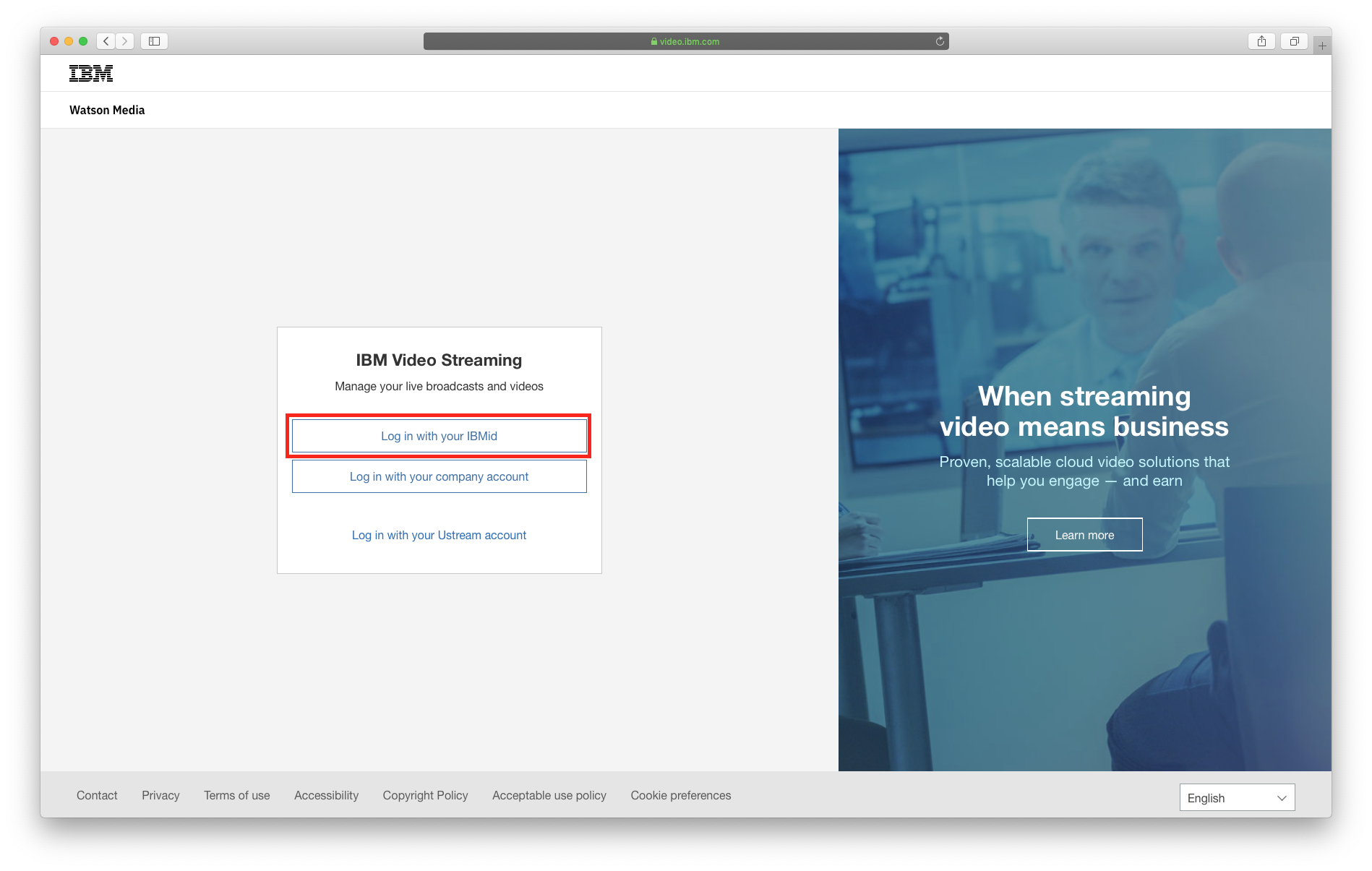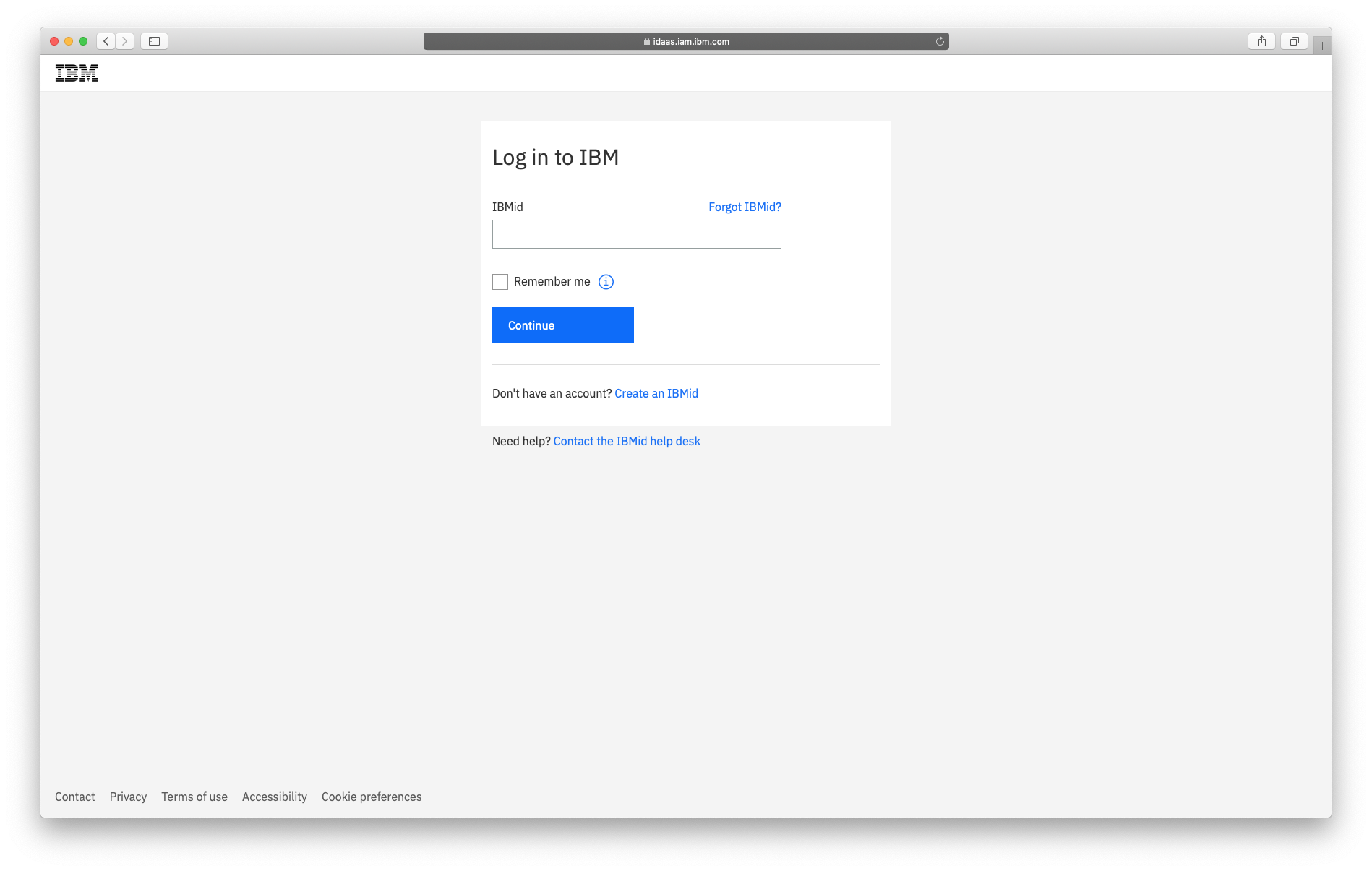 14. After the login with your IBMid you can use video.ibm.com with your IBM Marketplace based subscription.