Cisco Webex clients who are also on IBM Video Streaming for Enterprise can now stream Webex Meetings via the IBM Streaming Platform.
This feature is currently in BETA and can be turned on via the Webex Admin portal via the User Management console. (Please note that the integration requires an IBM Enterprise Video Streaming account)
You can find the Enable Live Streaming checkbox in Webex Meetings under User Management > Edit User privilege
Integration Benefits
Host can stream with a few clicks
Stream to more than 100k viewers
Audience can be restricted by SSO
Engagement modules like Q&A
VOD is automatically archived in the Video Streaming Portal
AI-driven processes applied to archives
How to stream to IBM Enterprise Video Streaming via Cisco Webex Meetings

Start a Webex Meeting.
Once the Webex Meeting is running click on the options button.
There will be an option to "Start Live Streaming." Clicking on this option will walk you through the process of signing into your IBM Enterprise Video Streaming account
Once signed in, you will be prompted to choose the organization and channel that you would like to stream to.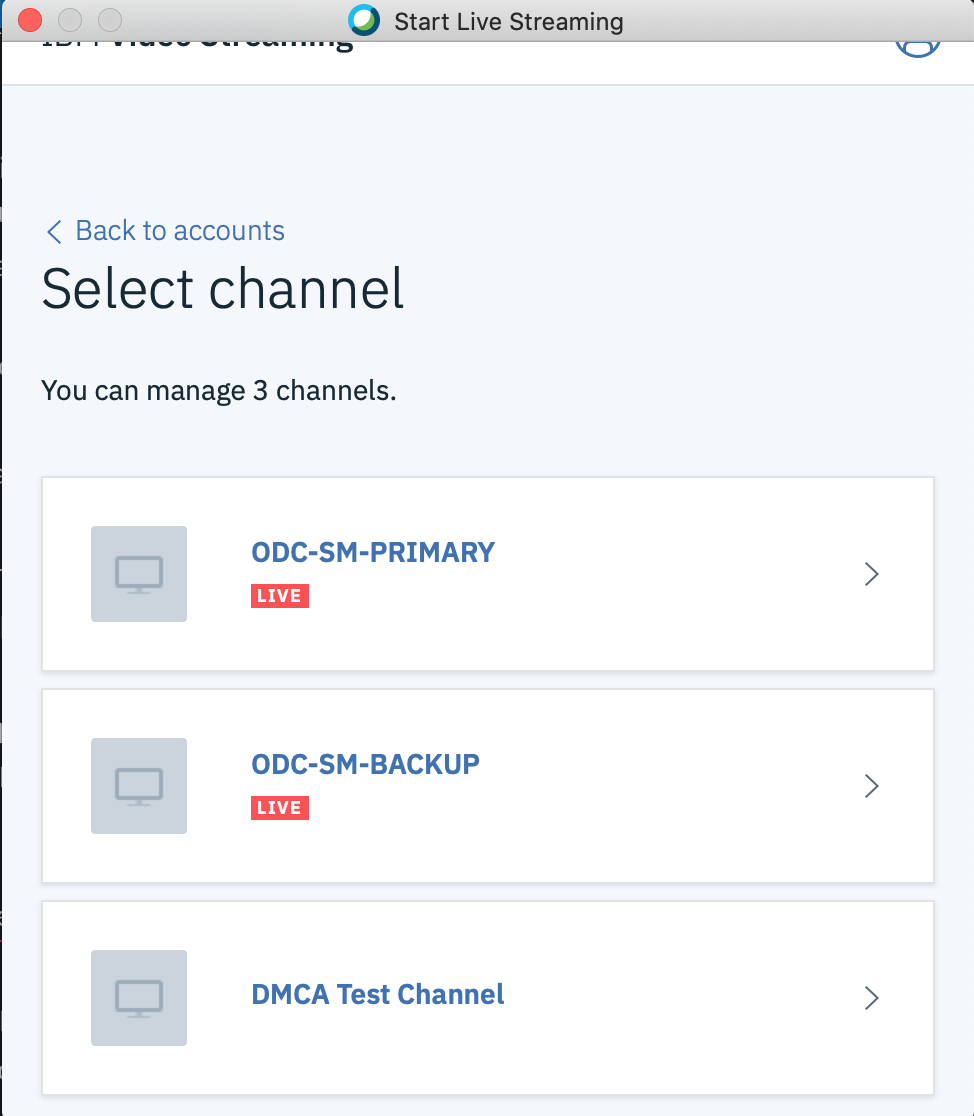 After choosing the channel clicking on Start Streaming will stream the Webex UI to your Video Streaming Channel including screens shared in Webex Meetings.
To share the Channel URL users can click the Live link in the top bar, and copy the Channel where the Webex Meeting is being broadcast to.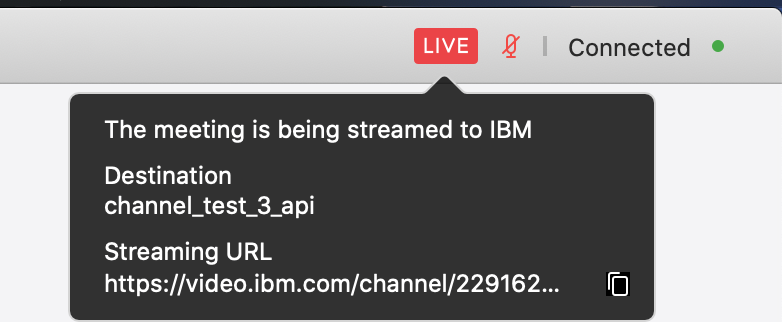 Alternatively, Webex Meetings users can also invite participants with the invite button, and paste in their Channel URL into the invite for easy access.
Once a Webex session is finished through the integration, IBM Watson Media AI analyzes the content allowing for:
Archives to be automatically assigned to channels and published in video portal.
Closed captions to be generated automatically.
Users to search for relevant content based on what was said, both at the library level and then searching inside videos to jump to relevant moments.