Slide upload and viewing – Introduction
Slide upload is a new feature that allows uploading and sharing slides with viewers in parallel with the streaming video content.
Upload slides on Dashboard
On the Dashboard, go to Interactivity section of your channel to access the Slides feature.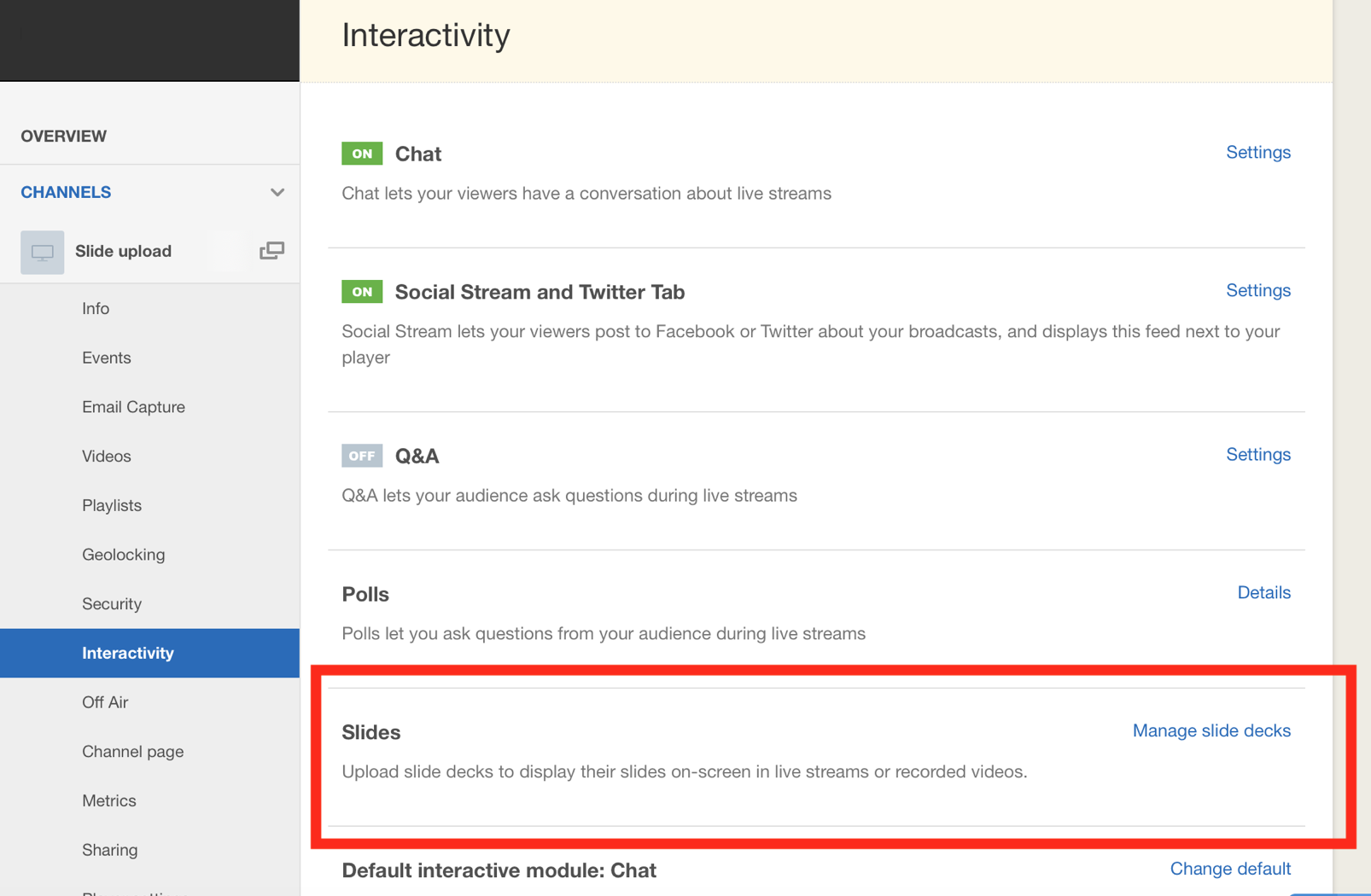 Click, Manage slide decks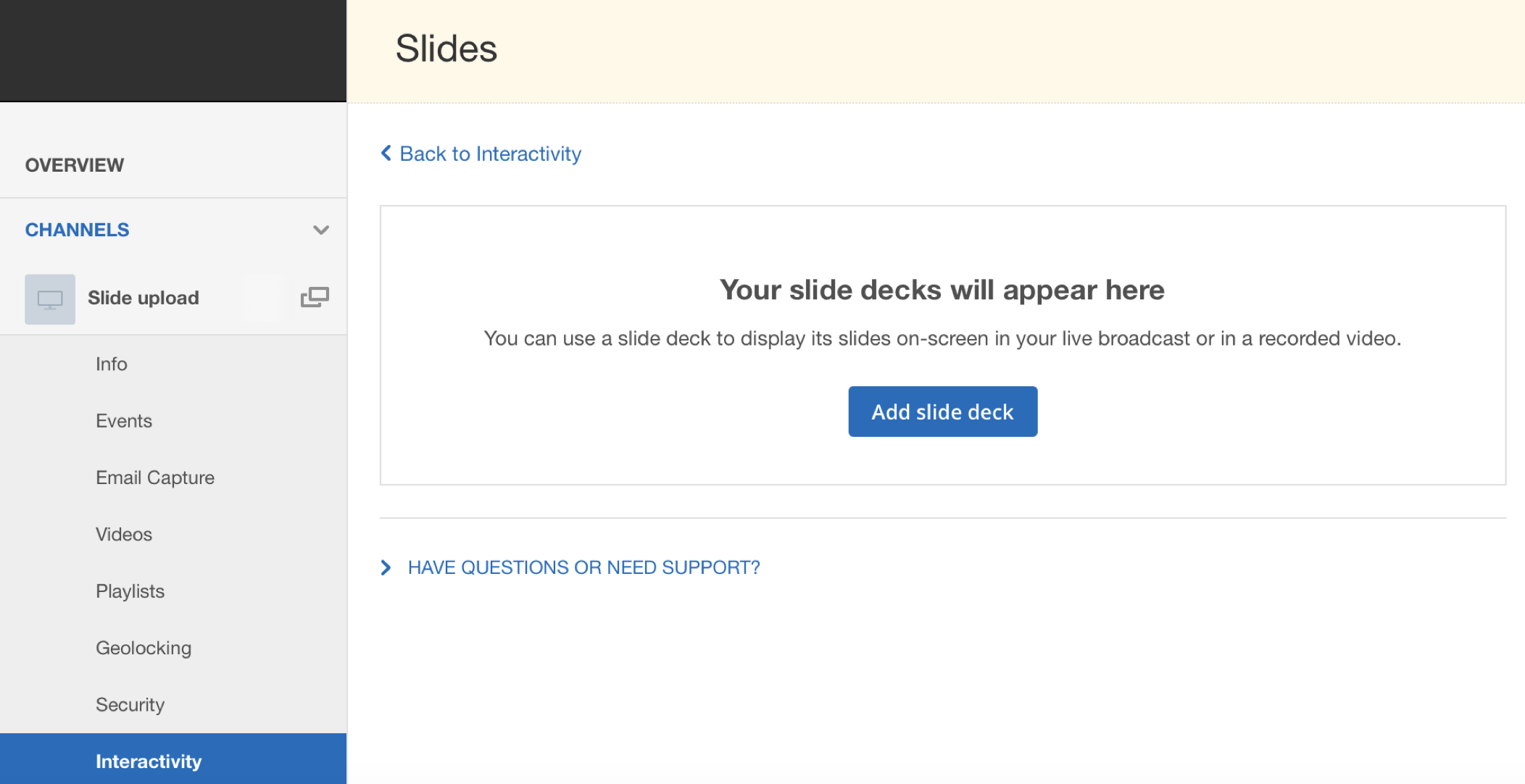 Next, select Add slide deck. PDF files can be uploaded to support all presentation software (Powerpoint etc.)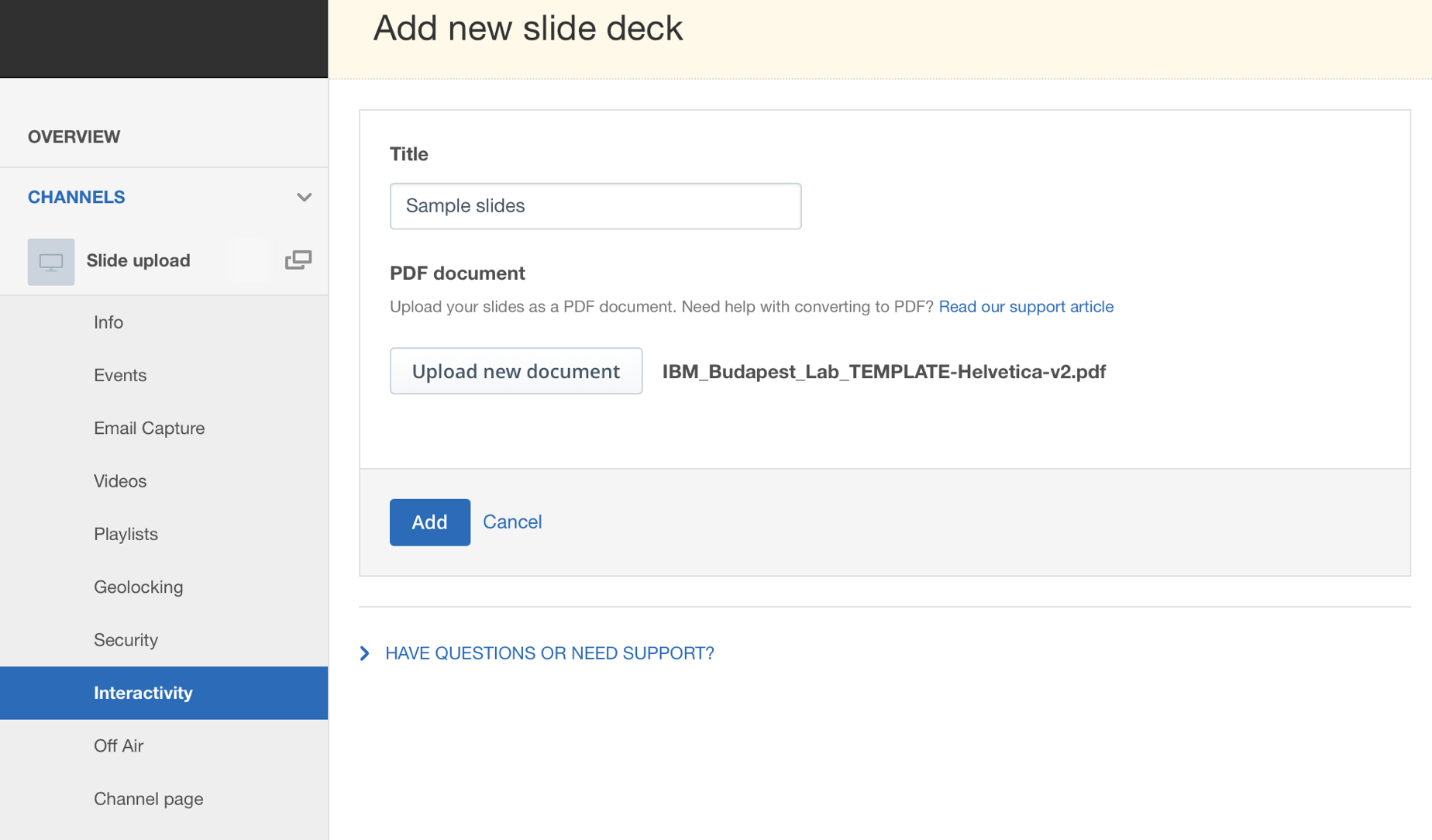 Here you may choose Choose a file, give it a title and click the Add button.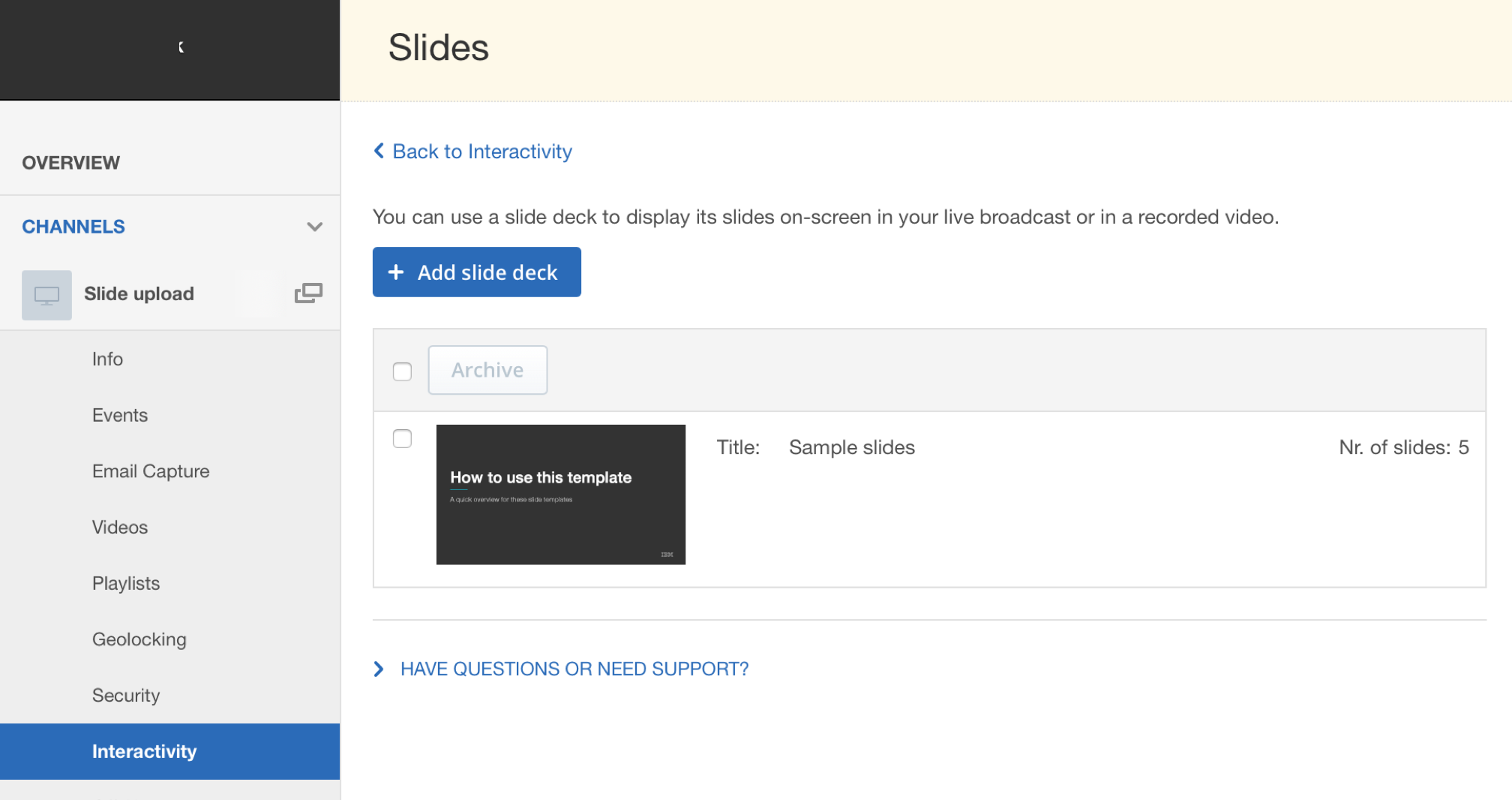 Broadcast slides From within Remote Console
To access the Remote Console for your channel, go to Dashboard, select your channel and scroll down to Broadcast Settings and select Encoder settings. From here you can Launch the remote console.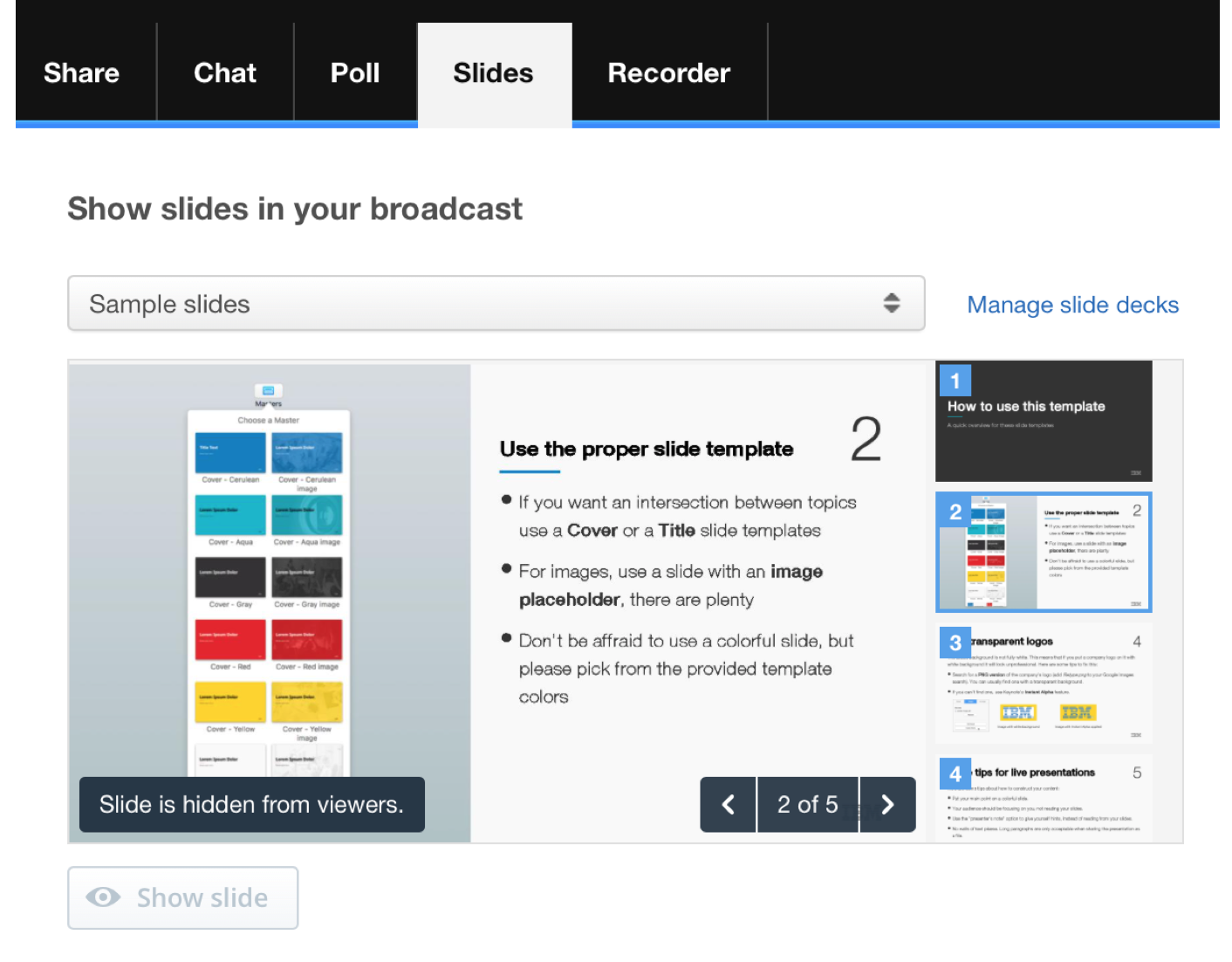 Viewing slides as a viewer
Once you have managed and started streaming your slides. Viewers will see the Slides appear automatically.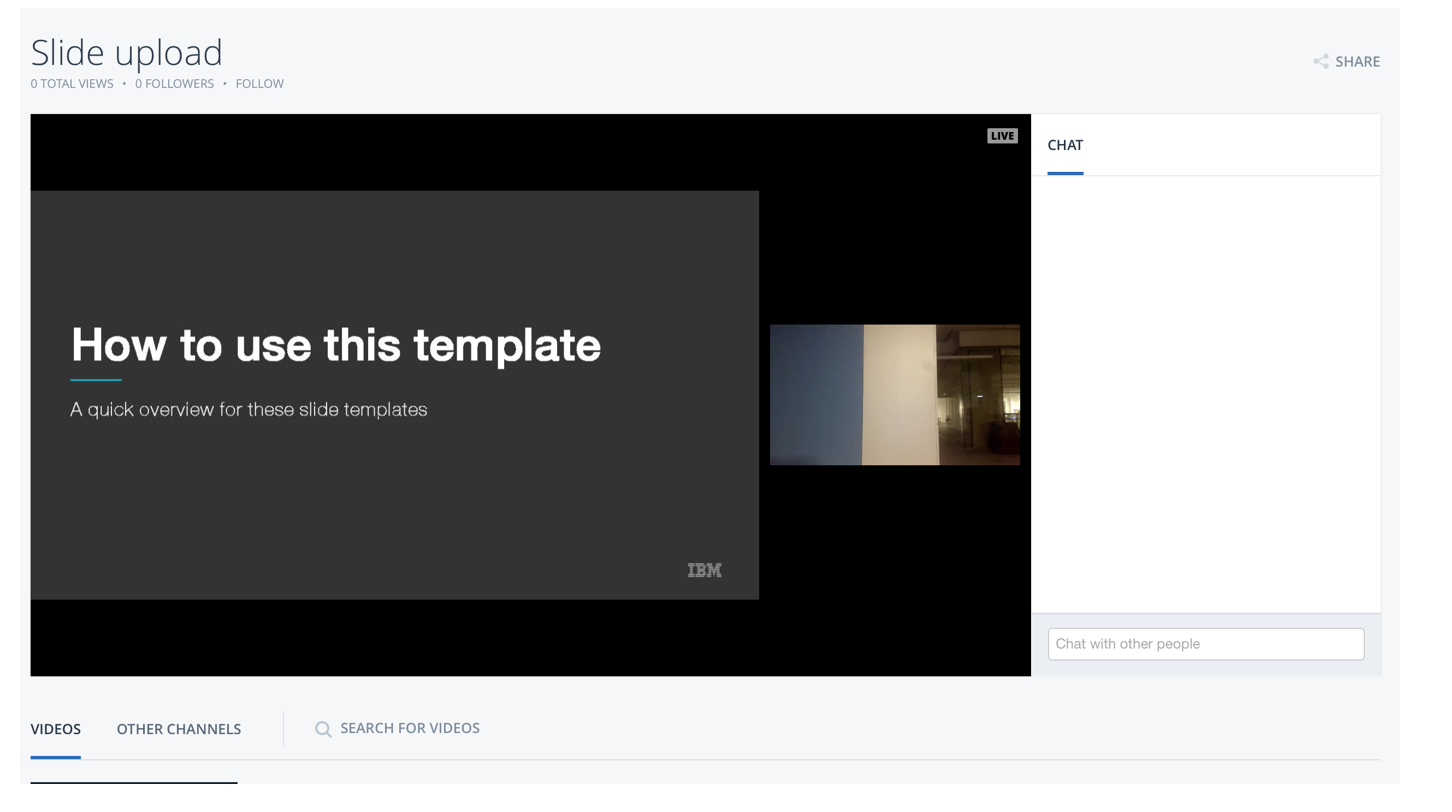 Viewers will also have options on how they want to view your content and slides and can have the ability to toggle how they are displayed.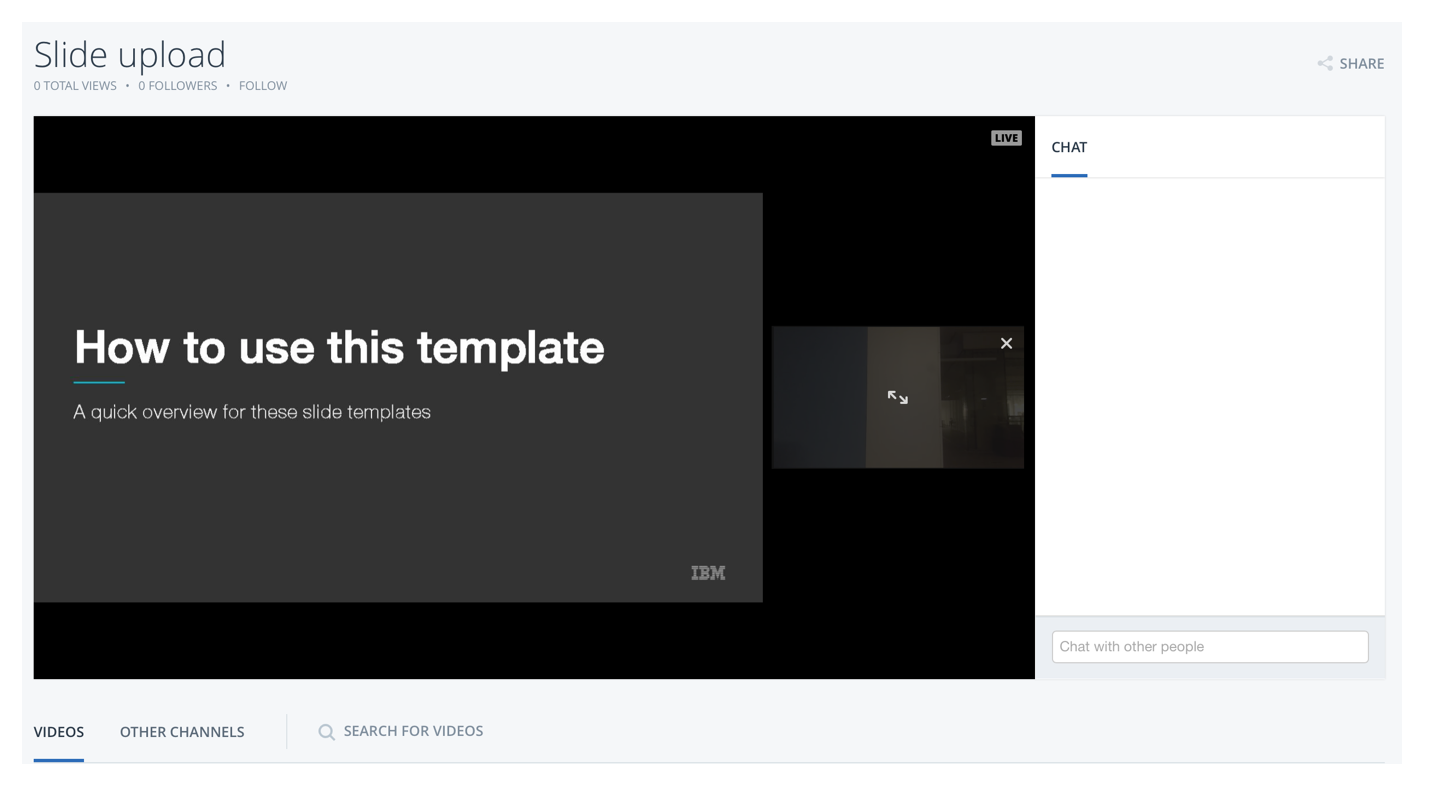 Viewers can have the ability to watch either a Picture in Picture (PiP) of your content and slides together or can decide on which one they would prefer to watch in full screen on player.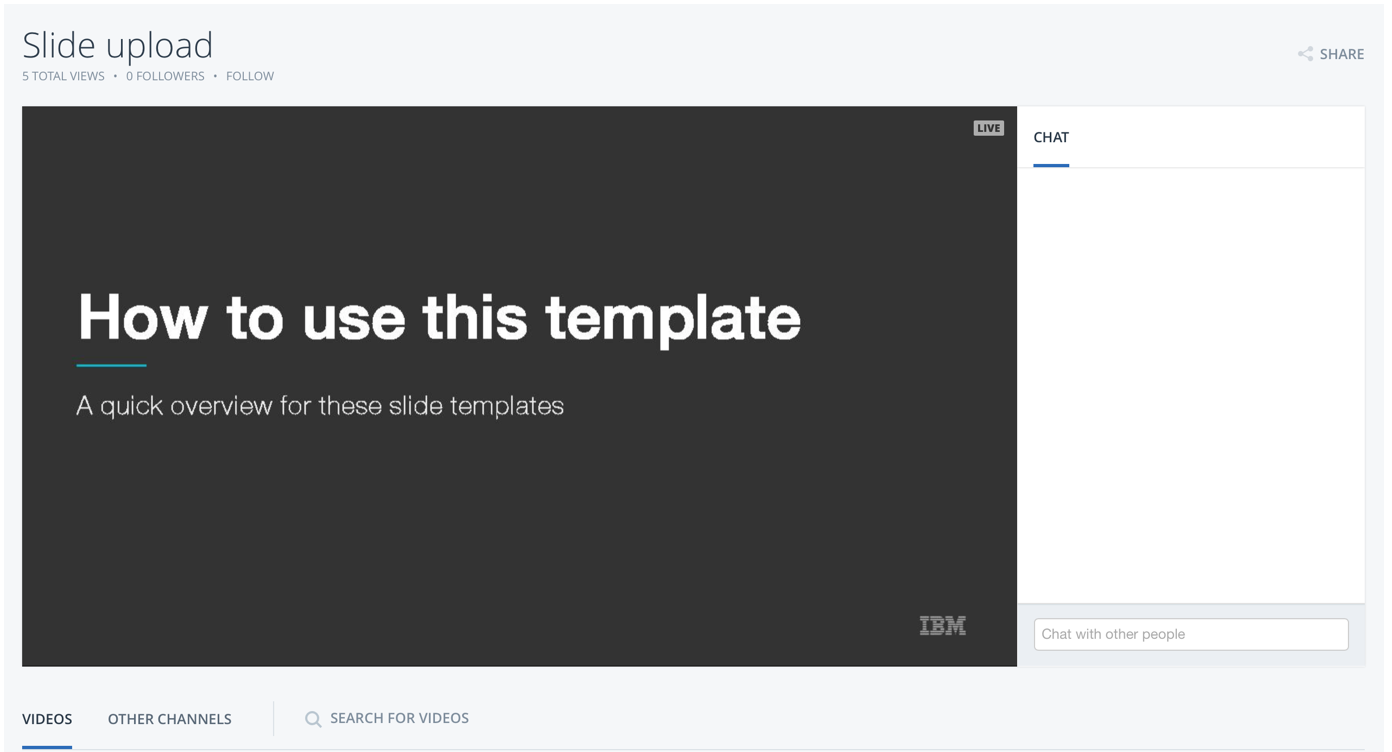 Video on Demand (VOD) – Recording live slides
Please note If a recording is in progress when the live content with slides is being presented, the slides will be recorded with the VOD and played back when watching the VOD.
VOD - Slide index
In this case a slide index is also available when watching the VOD to seek to any specific slide in the video.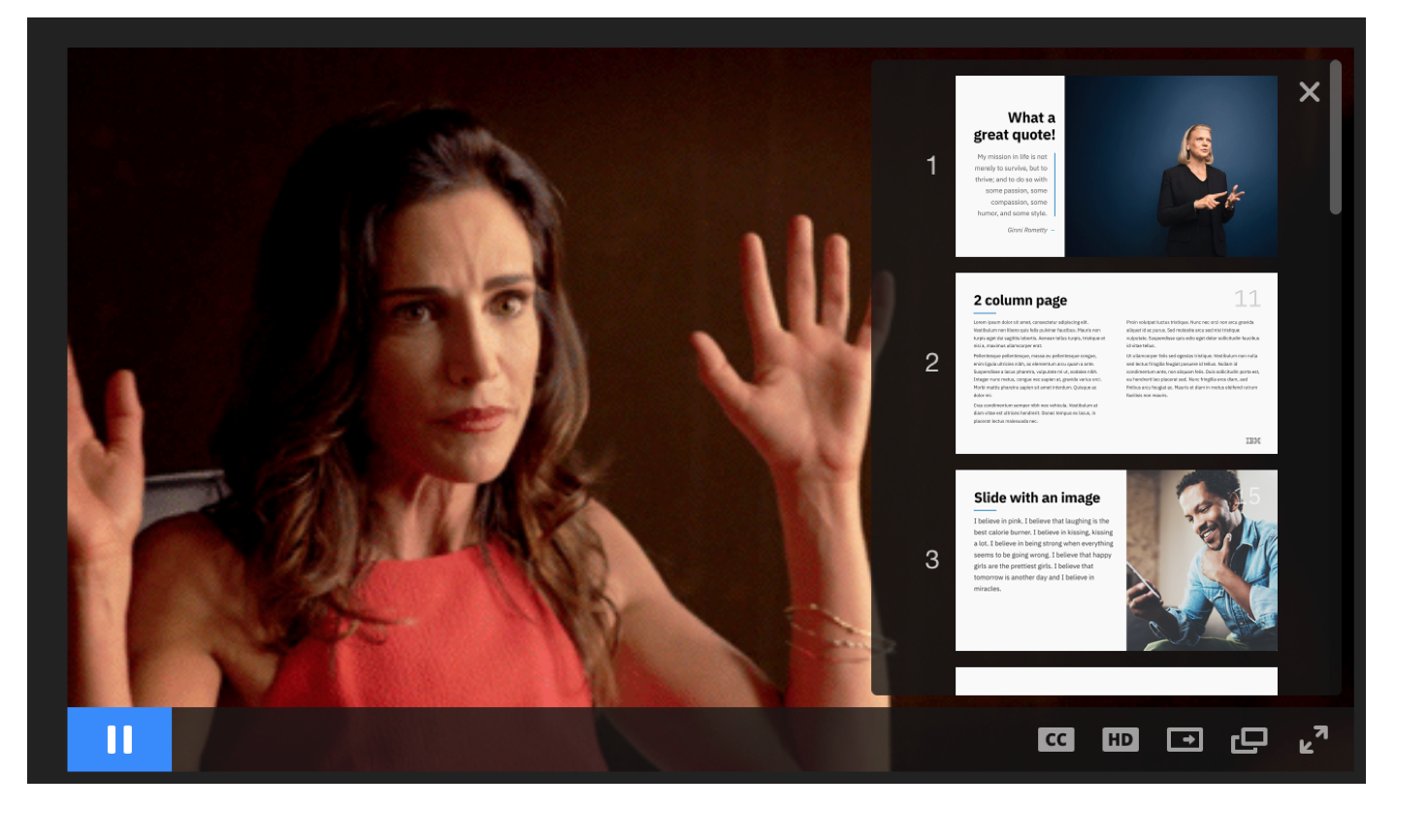 Please note: this feature is bound to the specific live stream. In case there is a backup channel configured, and the backup channel replaces the primary channel in case of its unavailability, then the slides will not appear anymore for the viewers.