From time to time (or sometimes semi-permanently) some broadcasters may decide to restrict their chat rooms to only registered/logged in users. This is completely up to the broadcaster and their moderators. 
As a viewer you will be prompted to sign in as seen bellow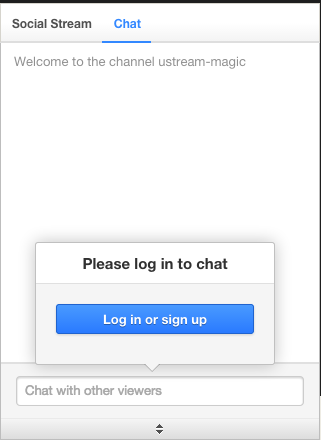 Viewers can also sign in anonymously, as seen here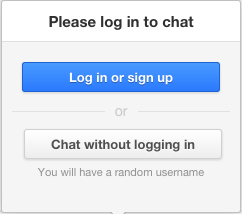 As a broadcaster you want to have your chat settings as seen bellow if you want only registered users to be part of your chat.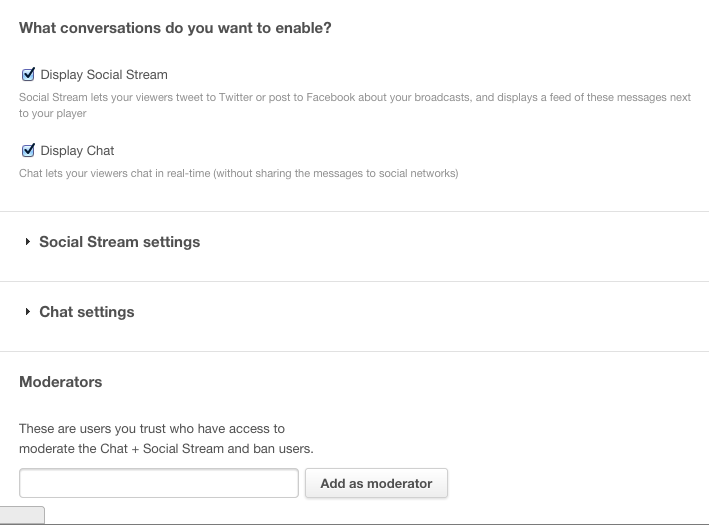 NOTE: The new White Label Chat does not require participants to login to a Ustream account in order to join chat.   With the new chat enabled, clicking on the input space will prompt users to choose a nickname to begin chatting.  (If you are already logged into a Ustream or Streaming Manager account, the chat dialogue will automatically pull in your name from your dashboard)
You can find out more about our new White Label Chat feature at