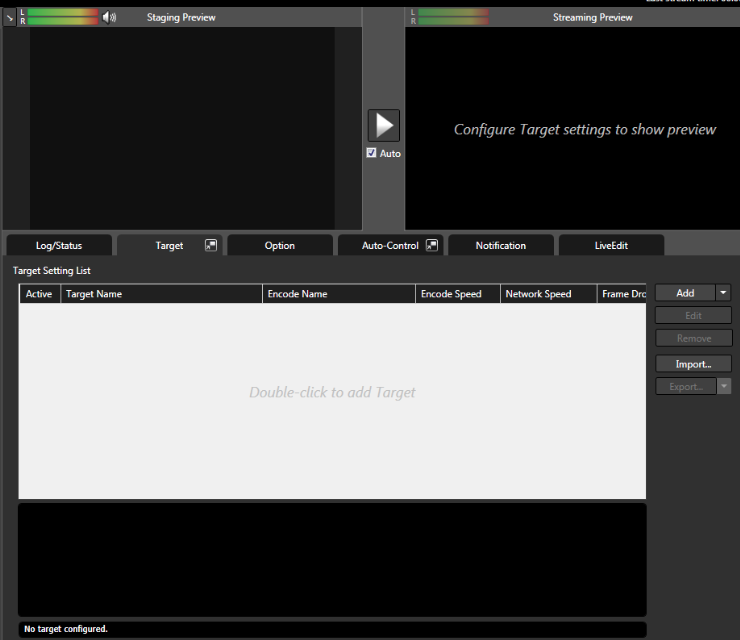 In order to stream live video with Cambria Live, you first need to configure a Target output. Select the 'Target' tab then click the 'Add' button on the right hand side. Choose 'Ustream' from the available options. In the Ustream pop-up menu, enter your Ustream username and password, then select your desired channel from the drop-down menu. You can select a pre-defined Ustream encoding preset or if you're an advanced user, manually configure the encoding settings below. 
After clicking 'Ok' your Ustream channel should appear in the Target Setting List. With Cambria Live, you are able to send multiple bit rates to Ustream by creating separate target outputs for each stream quality you'd like to encode and deliver.

If for some reason, you'd prefer not to use your Ustream username and password for the configuration(for instance, if your encoding technician is not someone with regular access to your account) then you are still able to configure Cambria Live to stream to Ustream by choosing 'Adobe FlashMedia Server/Wowza' from the Target drop-down. Copy and paste the 'RTMP URL' and 'Stream Key' values from the 'Remote' section of your Ustream dashboard and paste them into the 'Server address' and 'Stream name' fields of the Cambria Live Target Setting menu.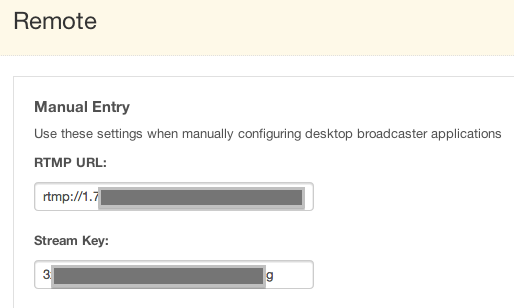 Once your Target(s) is configured all you need to do is click the 'Start Streaming' button and you're live on Ustream!