The Remote Recorder is used to manually record a broadcast. It is also where the broadcaster can access the Chat and Social Stream functions, as well as share their broadcast location.
Log in to your Ustream account, or create a new one if you don't have an account yet.
Click on your user icon in the top right of your screen and click on Dashboard from the drop down menu
Click on your Channel then select Broadcast Settings.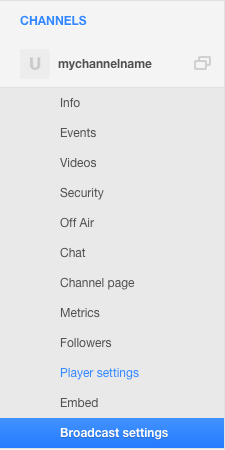 Click on 'View' to the right of Encoder Settings.  
This will take you to the remote page.  You can find your RTMP URL and Stream Key information, and also download a copy of the XML profile for the channel you are currently working with.  Scrolling down on this page will take you to the Remote Record console.  Click 'launch' in order to begin using this console.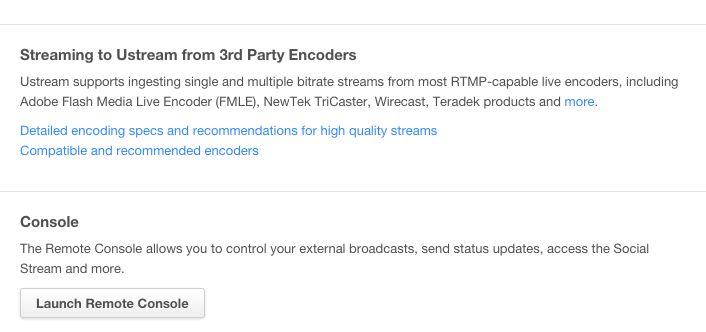 Ustream Remote Console
The Ustream remote console allows you to control your stream and interact with your viewers while streaming. Click Launch Remote Console to open this panel.
Recording your streams
Click on the record tab and use the record button to start and stop recordings on your channel.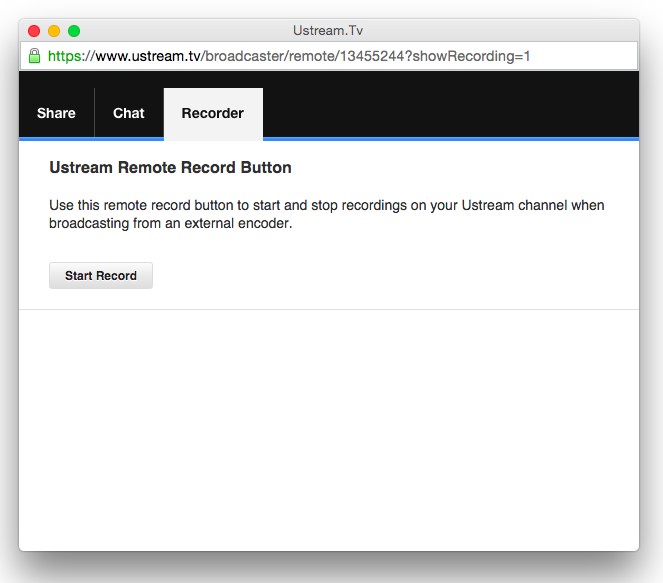 Share menu
The share menu allows you to get a link to your channel and share it on Facebook and Twitter. Also, typing a message in this box and hitting send will email all the followers of your channel on Ustream.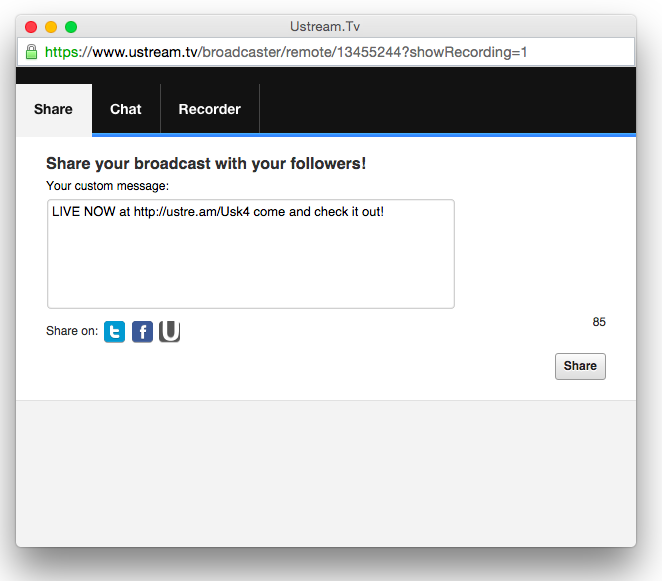 Chat
Use the chat tab to moderate your social stream and chat with your viewers.