If you wish to stop receiving notifications by email or you'd just like to adjust the settings of your notifications, please see how bellow:
First, log in to your account, hover over your username in the upper right corner and click on "Dashboard"
In your Dashboard click on "Account" then click "Notifications".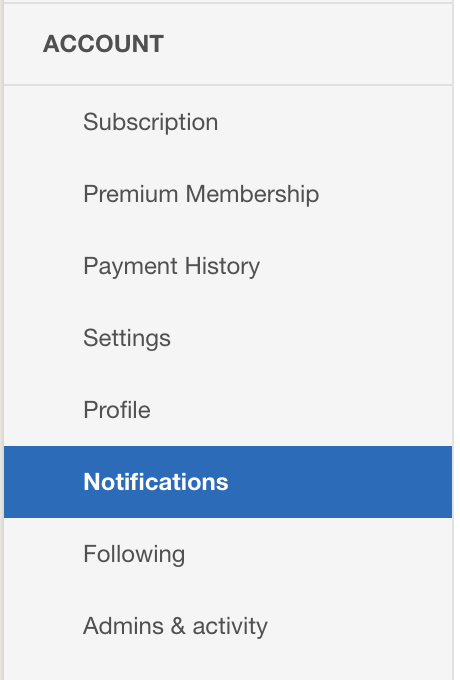 In Notifications Settings you will be able to enable/disable notifications both as a broadcaster and as a viewer and adjust them as you like. After you made changes, don't forget to click on "Save".