If you'd like to cancel your Premium Membership, please do the following:
Go to your Dashboard (hover over your username at the top of the site), then click on the "Premium Services" button on the left, then click on the "Premium Membership" section.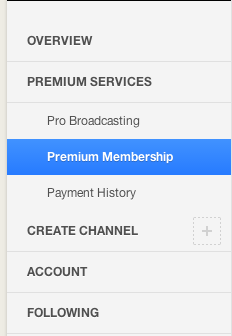 Click the Payment tab and then click on My Subscription. Once you cancel, you will no longer be charged and you will continue to receive your premium benefits until the end of your billing cycle.