Once you have logged onto the IBM Video Streaming Dashboard, a channel is needed to stream or to upload and view content. To get started click the + sign under the Channel section to Create a New Channel.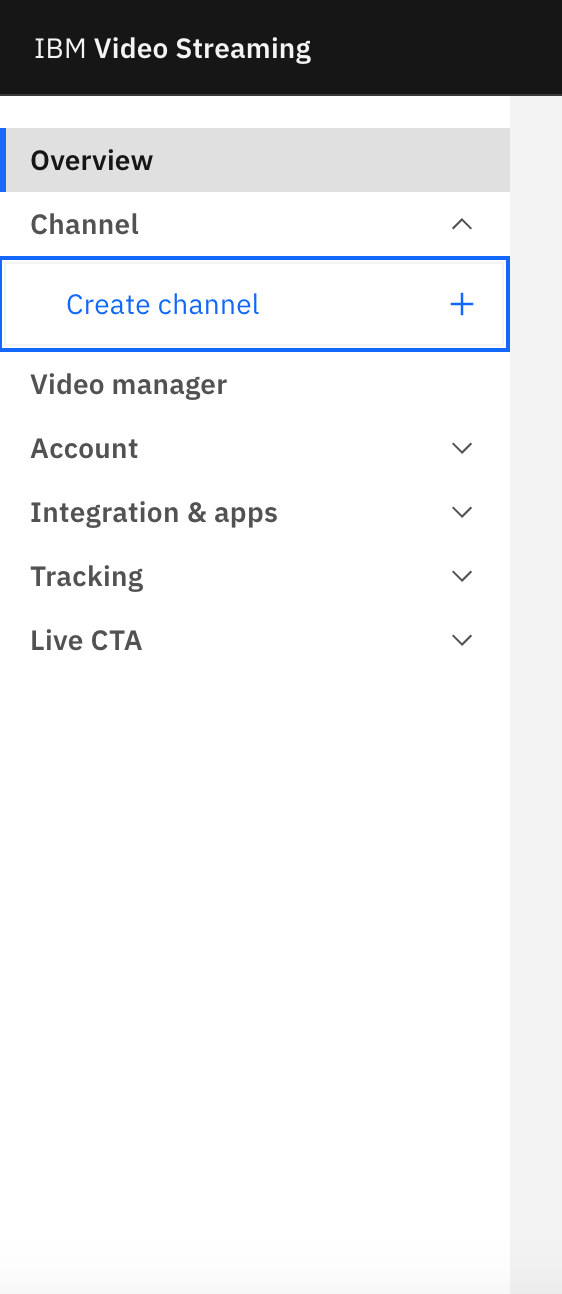 Title
Next, give your channel a title which will appear on the Channel page and in the Dashboard. 
Language
Choosing the primary language for your videos supported by the channel will auto generate captions from to be on display after your broadcasted video has fully been processed. You may choose to automatically publish captions, but it is best practice to edit and spell check the webVTT captions for accuracy before publishing. Click here for more on generated captions for video.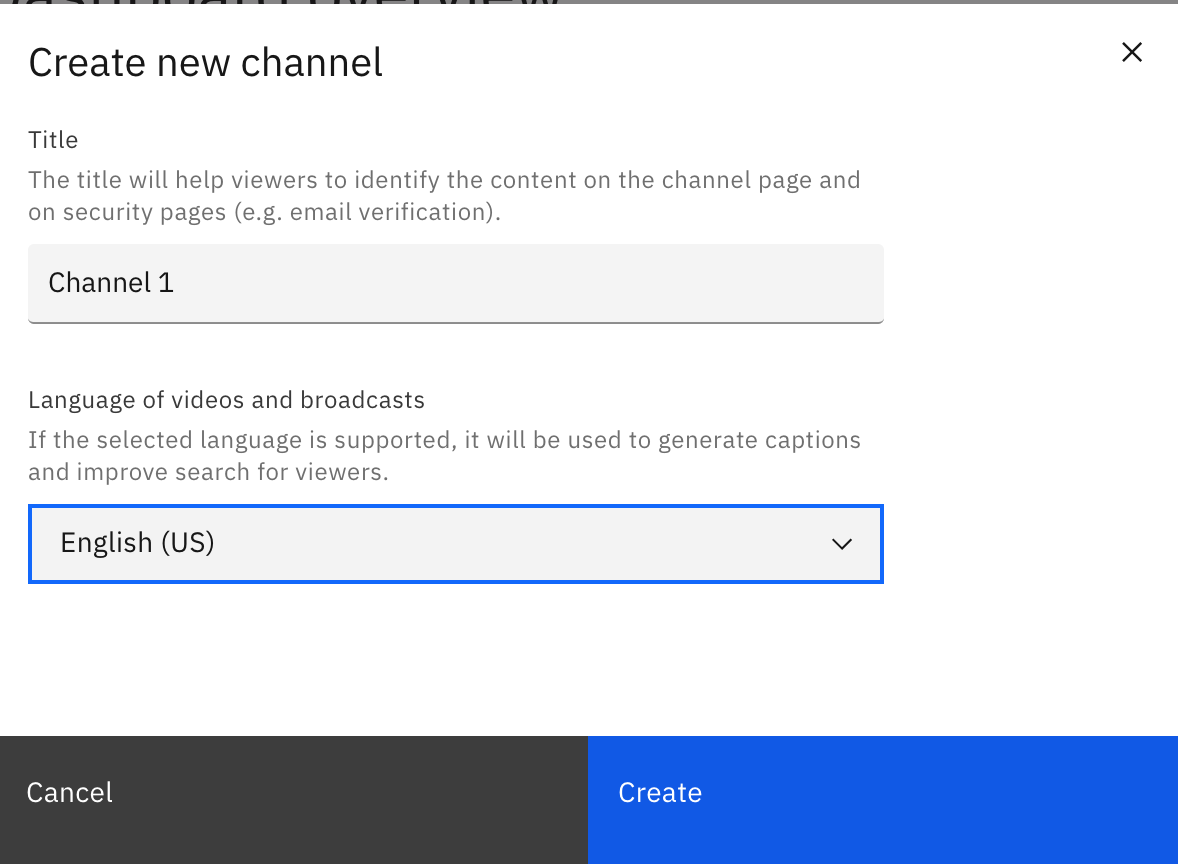 Once finished, Click Create on the bottom right hand side of the menu.

To Create a second or New Channel 
Click the drop down arrow next to the existing channel. From the pop up menu then select create new channel

 

Channel Information

On the Dashboard, under the Channel section on the Channel Info tab, allows you to edit basic information for your Channel.
On the Channel Info tab, you can name the channel, upload a picture to represent your channel, or delete your channel.
Here, you can see your channel name and the URL for your channel. Although you can rename your channel at any time, please note that this will not change the channel URL.
Channel Picture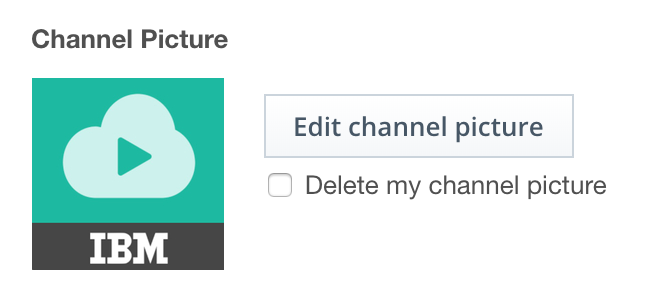 Here you can see the image you have chosen for your channel, and change it if you wish. Click on the Edit channel picture button to change the image.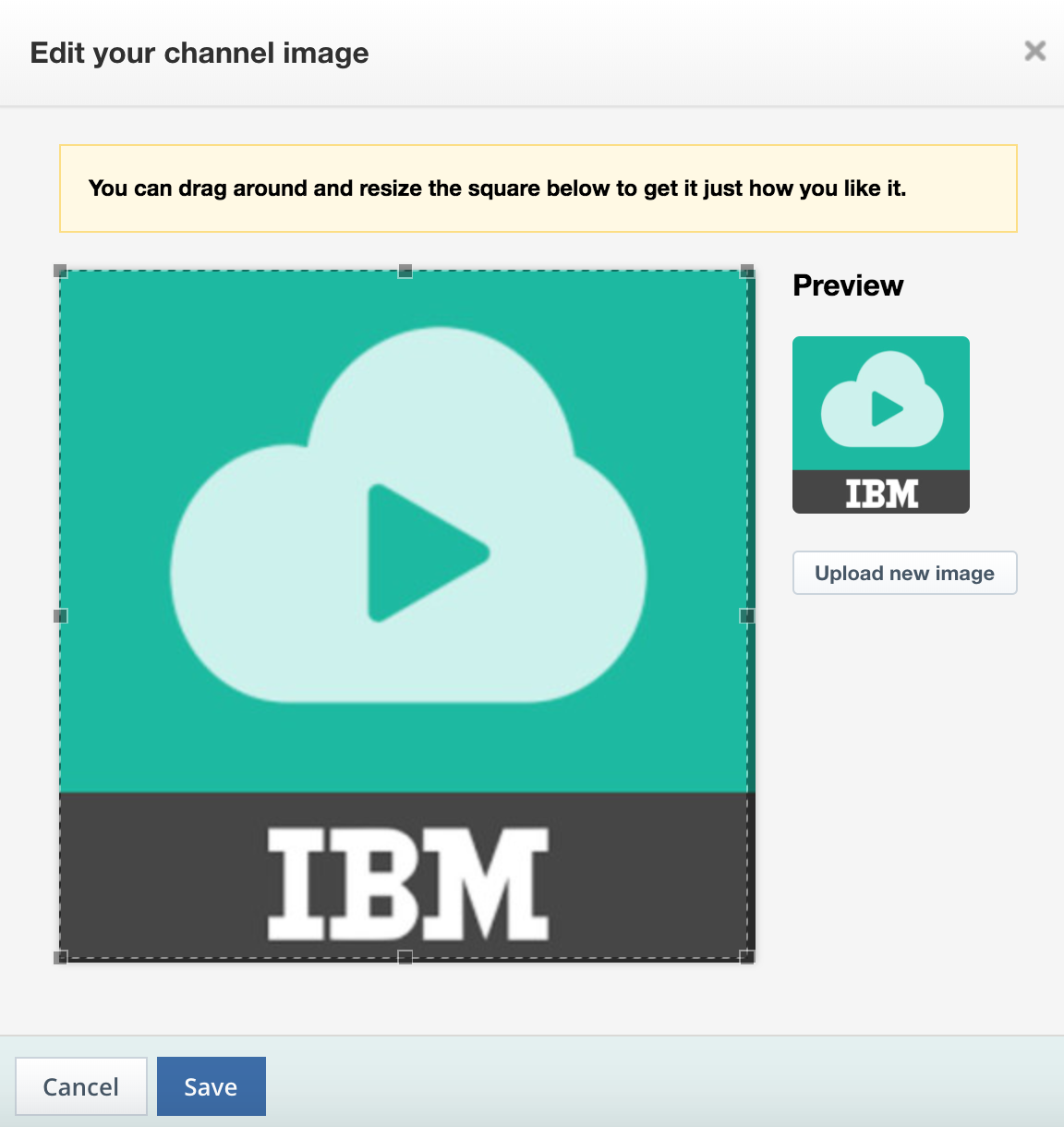 After clicking on the Edit channel picture button, you can upload a new image and resize it. All channel images will be square, and cannot be resized to a different shape. Click on the Save button to save this image.
Once you have chosen your channel name and image, click the Save button in the lower left of the page. If you would like to delete the channel, click the red 'Delete Channel' link in the lower right of the page.
IMPORTANT:
Be sure to download or otherwise save any videos from your channel before deleting. Any assets stored on the channel will be lost after clicking the Delete Channel link.