For this installation the OVF and VMDK files and the virtual CD image (with the configuration file) are required.
Note: In this example, we are using the web interface.
Prepare for deployment on VMware ESXi
When deploying your edge server, you need to have the virtual CD image in the datastore. This is where you will load it from, before powering on the machine.
After opening the ESXi web client and connecting to your host environment, right-click on Storage in the Navigator, and select Browse datastores in this contextual menu.

Select datastore as location in the Datastore browser, and click Upload to select and upload the .iso file. (the virtual CD image).

Wait until the image file is uploaded to the datastore. Then you can proceed with deploying your virtual machine.
Install the virtual machine on VMware ESXi
Create a new virtual machine
Start installing your virtual machine by clicking Create/Register VM.

Choose "Deploy a virtual machine from an OVF or OVA file" and click Next.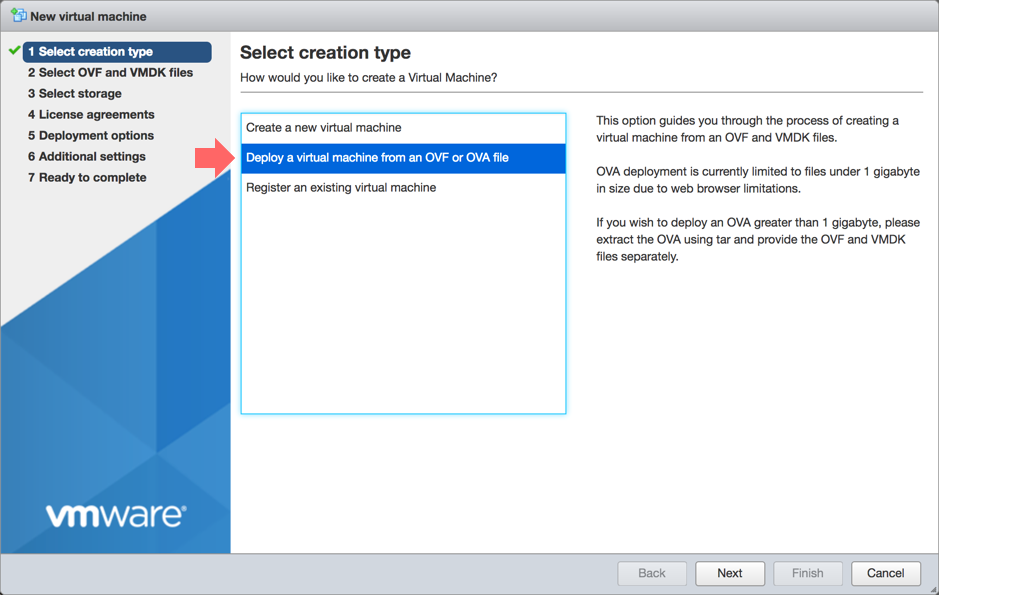 Enter a name for the virtual machine, then drag and drop the OVF and VMDK files you received from IBM Video Streaming to the appropriate area on the screen.
Once the files have appeared in the appropriate area, click Next.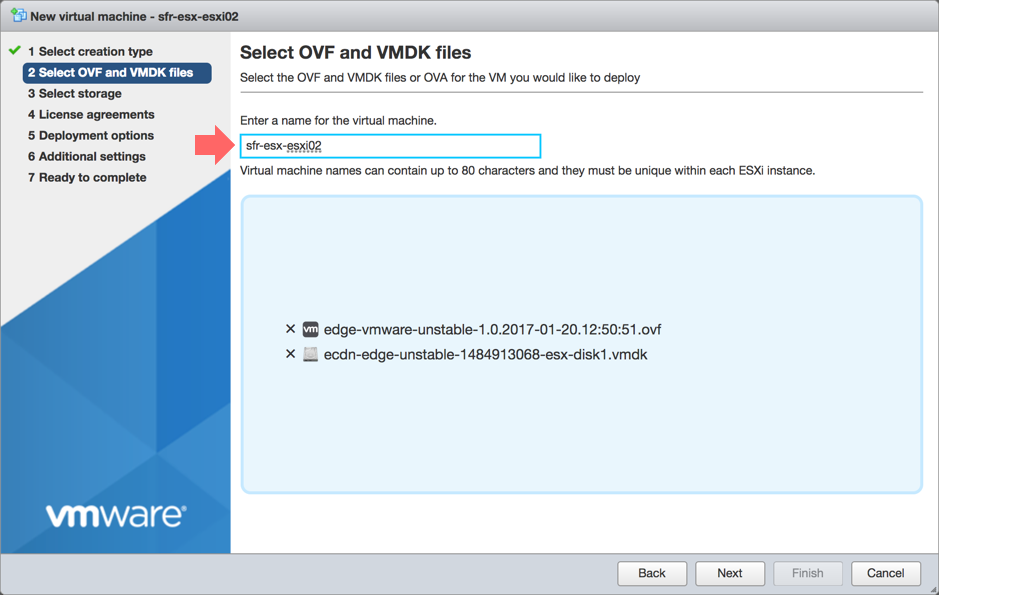 Select a datastore where you would like to save the files.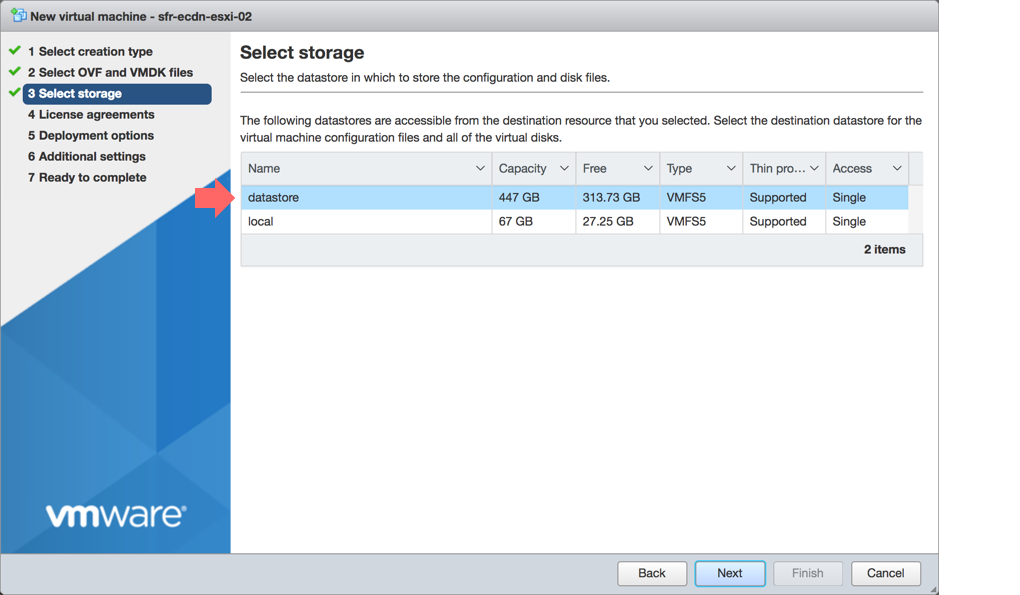 Select "Thin" or "Thick" disk provisioning, then click Next.
Note: We recommend selecting "Thick" provisioned disks.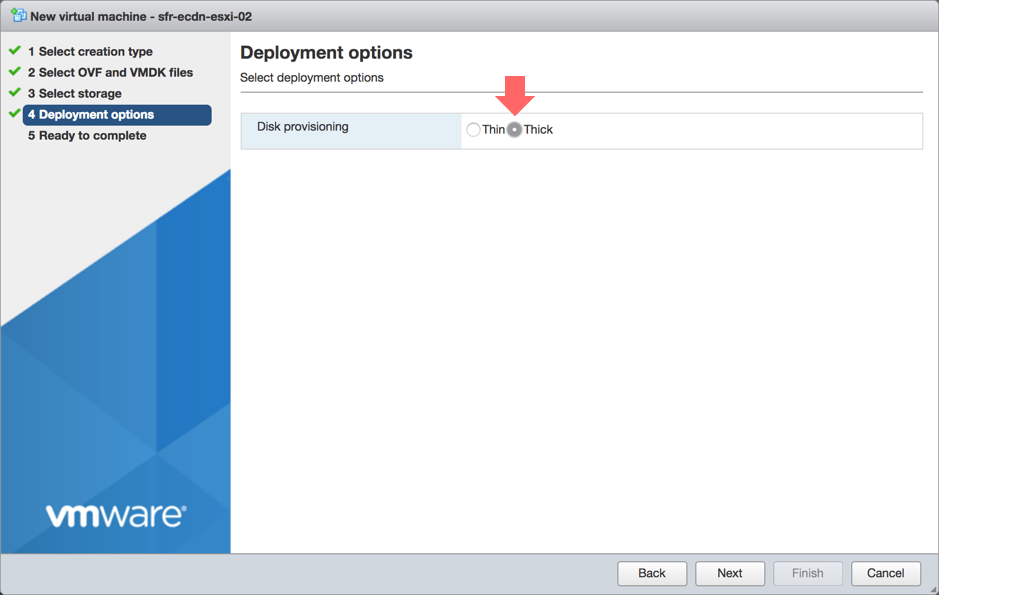 If the used VMware ESXi hypervisor has multiple connected interfaces with multiple networks, network mapping also needs to be selected.
When everything is ready hit the Finish button.
Please note that the upload based on your internet speed might take several minutes. During that time do not refresh your browser.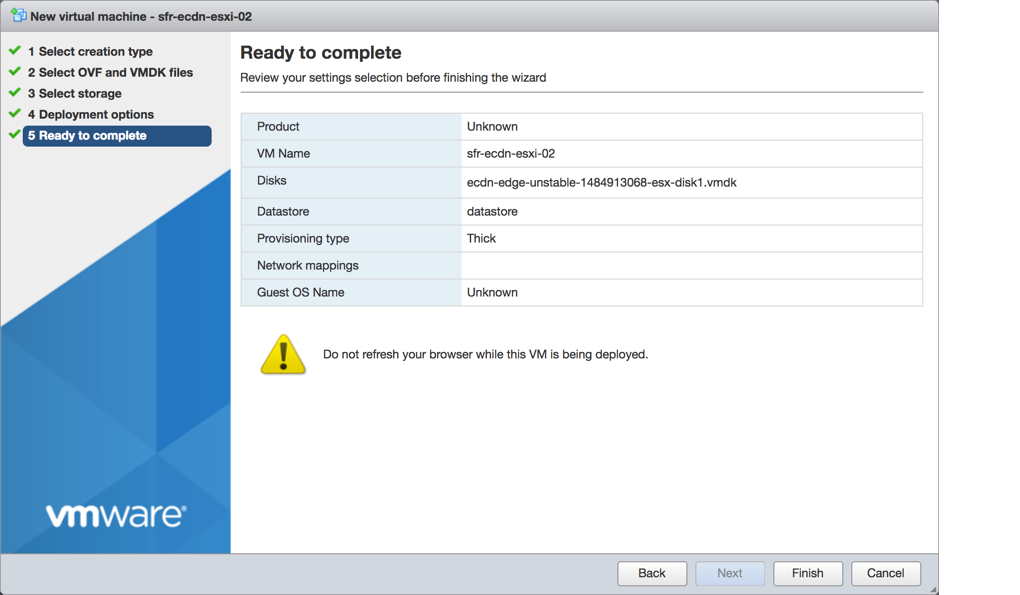 Launch the virtual machine
Navigate to the Virtual Machines tab in the left-hand column, right-click on the new machine you just imported, and select Edit settings.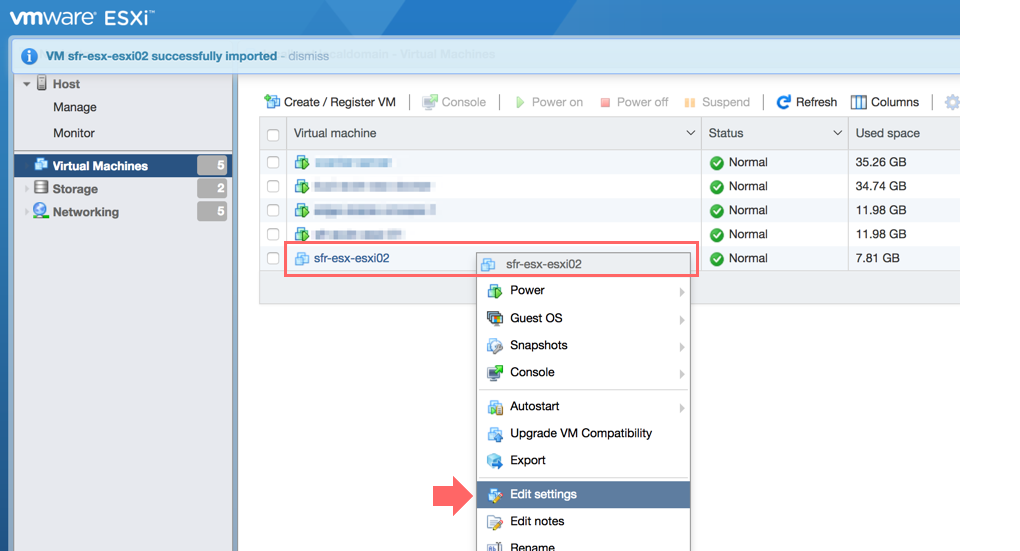 Load the virtual CD image that you have uploaded to the datastore.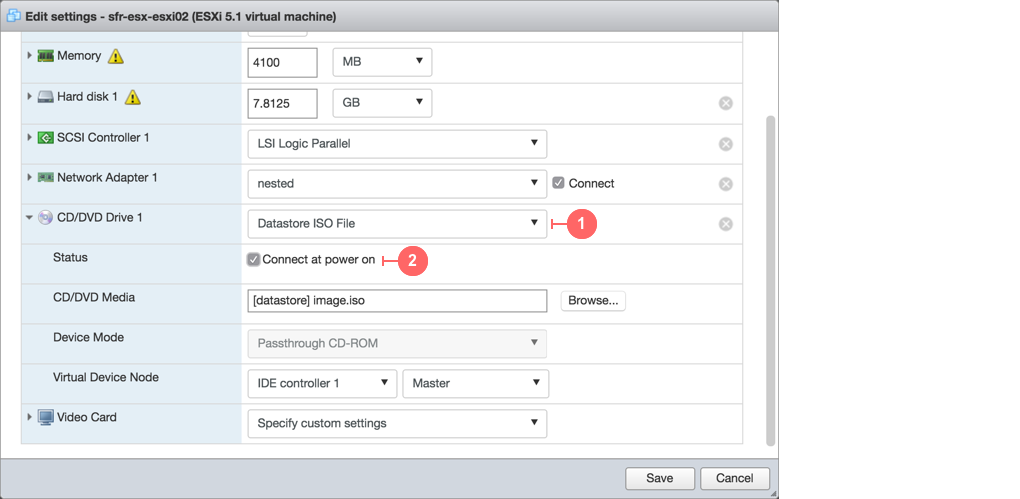 Set "Datastore ISO file" for CD/DVD drive 1 (1) and select the .iso image on your datastore.
Make sure that the "Connect At Power On" (2) is selected, then click Save.
Click on the new machine you just imported.

Power on the machine.
Change the default password on the virtual machine
Launch the Console of the virtual machine.
When requested, use default user and the default password to log in.
Change the password by following the required steps appearing on the screen.
Please note, that the machine is completely functional even without the password change, however, for security reasons it is highly recommended to change the password.
Congratulations, you have successfully installed and launched the virtual machine on VMware ESXi.