Video dates can be important as the original date of content is more meaningful than date of upload. This article will discuss on how to edit the date on videos located on the Dashboard.
How to edit video dates manually
From the Video section on the Dashboard, select the drop down arrow on the video you wish to change the date of and click Edit.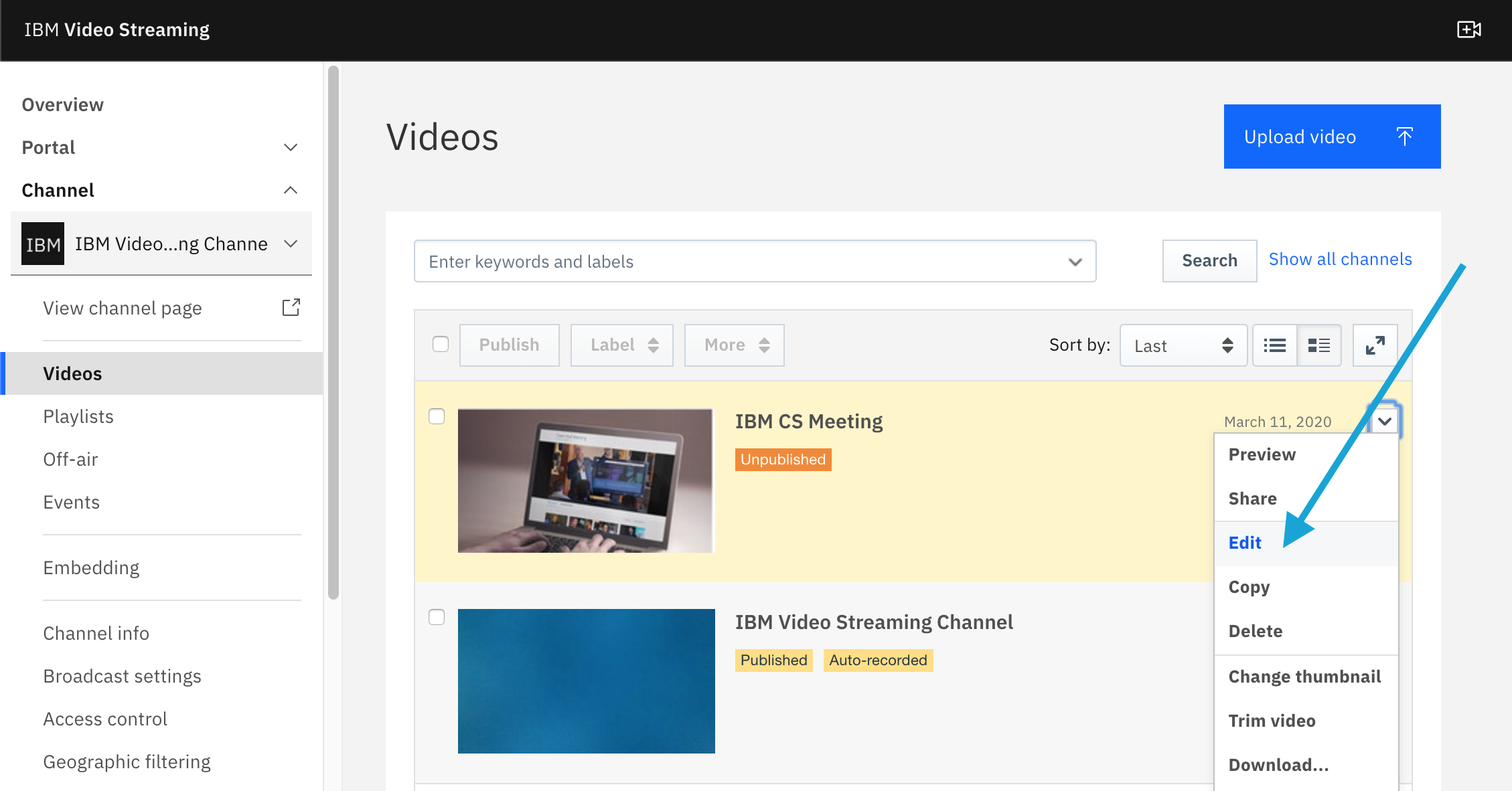 In the Overview section of the the Edit menu Click "Change" at the Date field of the video details

Enter the new date in the "Change video date" dialog box.


Click "Save"
The custom video date is then saved and will appear to viewers in video lists and details within 1 minute.